view original
post
Here are the important levels in S&P 500 futures (ES) that you need to know for day trading and swing trading to achieve a high reward to risk ratio.
Watch the video below to find out the tradingplan for shorting S&P 500 based on the Wyckoffmethod and the long and short term directional bias.
The bullish setup vs. the bearish setup is 176 to 231 from the screenshot of my stock screener below. The directional bias for S&P 500 (ES) is still to the downside. Shorting into strength is preferred when swing tradingin the confluence area as mentioned in the video.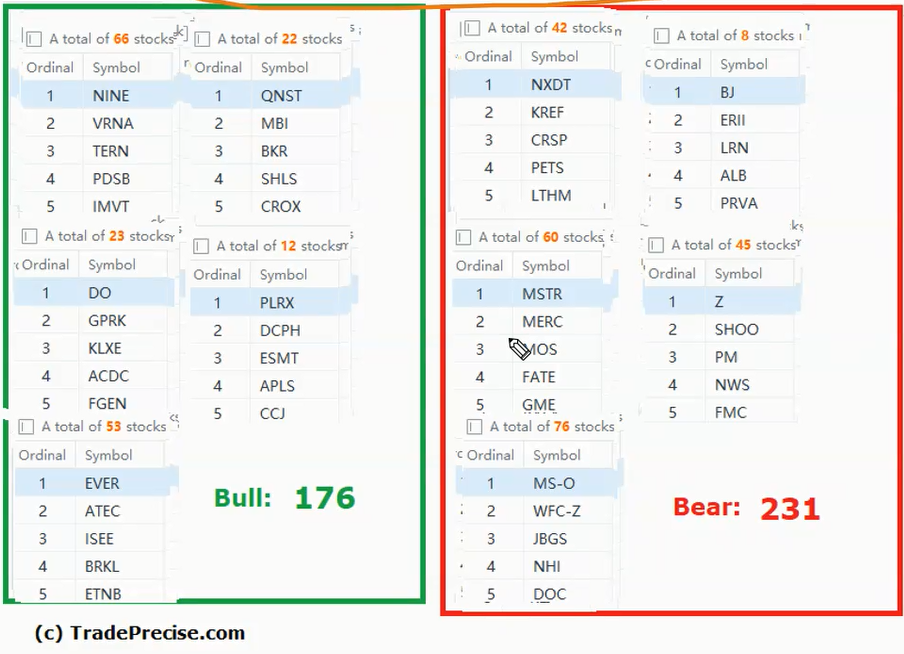 For stock trading, there are a handful of outperforming stocks in the home builders, precious metals and biotech groups. Only the grade A+ trade entry setup will be considered as volatility in the market still does not favor swing trading.