view original
post
Energy Secretary Jennifer Granholm's staff caused a chaotic scene while clogging electric vehicle (EV) chargers with a gas-powered car, according to a recording of a 911 call of the incident obtained by Fox News Digital.
During a four-day EV road trip from North Carolina to Tennessee in June, Energy Department staffers used a car with an internal combustion engine to block off an EV charger for Granholm outside a Walmart in Grovetown, Georgia. One family, angered that they were forced by a gas-powered vehicle to wait to use a charger, ultimately called the police to report the incident.
"I'm calling because I'm in the Grovetown Walmart at the charging station and there's literally a non-electric car that is taking up a space and said they're holding the space for somebody else," the woman who made the 911 call told a police dispatcher in the recording obtained Tuesday by Fox News Digital. "And it's holding up a whole bunch of people who need to charge their cars."
LISTEN: 
"There are other people who are waiting to charge and they're still here and they're not in electric cars," she continued. "The sign says you can't park here unless you're charging."
REPUBLICANS TO FORCE FLOOR VOTE REVERSING CALIFORNIA'S ELECTRIC VEHICLE MANDATE
The dispatcher then informed the woman that a deputy was on the way to handle the situation. While a police officer eventually responded to the incident, a police report was never filed.
The incident was first reported by NPR which joined Granholm on the trip. According to the report, Granholm's office organized the trip to "draw attention to the billions of dollars the White House is pouring into green energy and clean cars."
While Granholm's team planned the trip far in advance to prepare for charging stops, the Georgia stop underscored logistical issues that continue to face zero-emissions cars which Granholm, President Biden and Democratic-led states are aggressively pushing.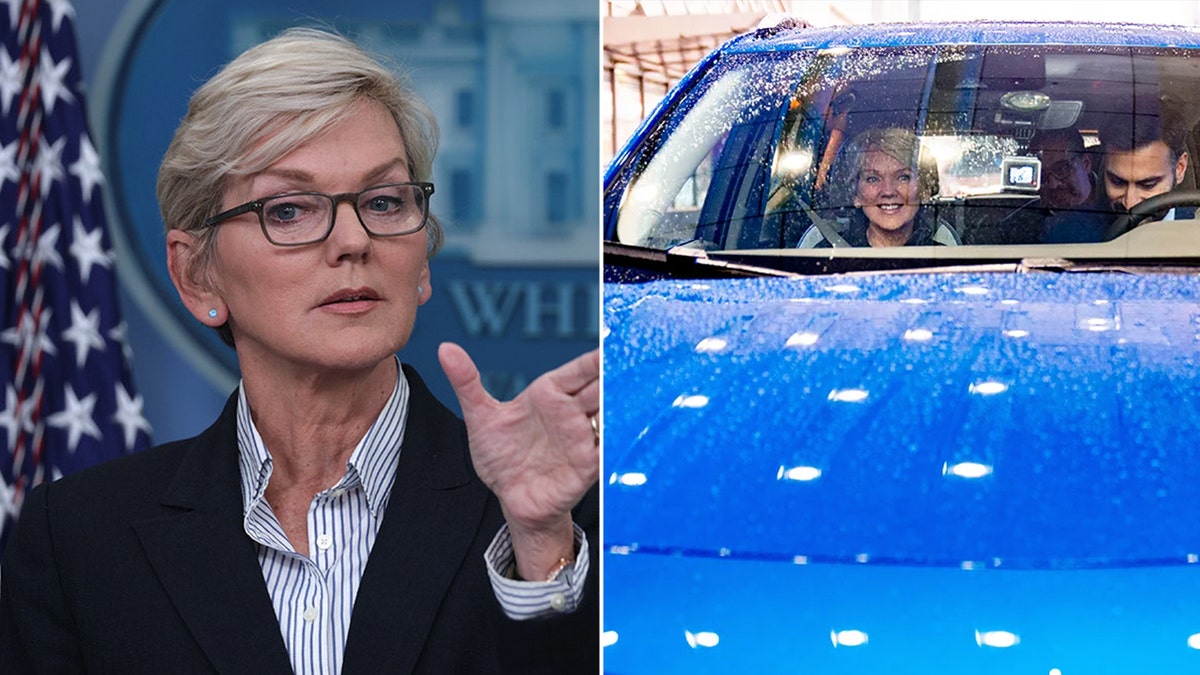 MORE THAN 150 REPUBLICANS UNITE TO CONDEMN BIDEN'S 'ILL-CONSIDERED' ELECTRIC VEHICLE PUSH
"I drive an electric vehicle myself, and I've test-driven many more as NPR's auto reporter. I know how easy it can be to charge when everything goes well and how annoying it can be when things go poorly," NPR reporter Camila Domonoske wrote in the report.
"Riding along with Granholm, I came away with a major takeaway: EVs that aren't Teslas have a road trip problem, and the White House knows it's urgent to solve this issue."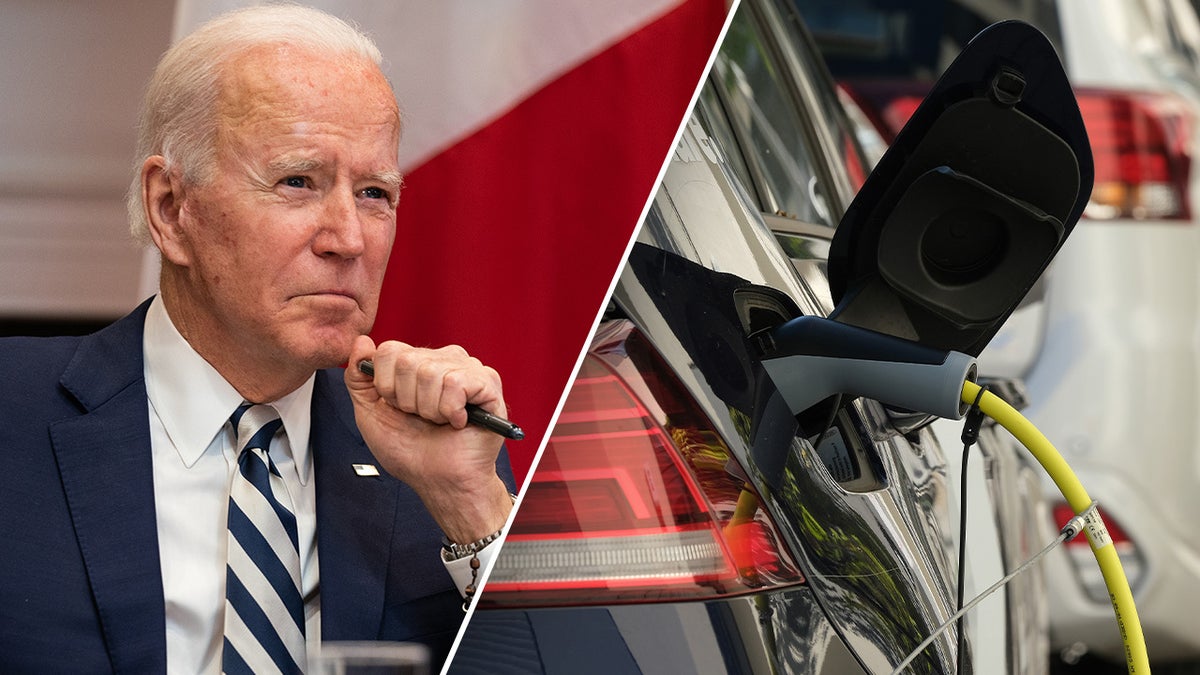 Since taking office, the Biden administration has taken a number of steps to force an economy-wide transition from traditional gas-powered cars to electric alternatives as part of its climate agenda. Biden set a goal for 50% of all new car sales to be electric by 2030.
In addition, in April, the EPA proposed the most aggressive tailpipe emissions ever crafted, which it said would cause 67% of new sedan, crossover, SUV and light truck purchases to be electric by 2032. Months later, the National Highway Traffic Safety Administration issued fuel economy standards that forces automakers to substantially increase fuel efficiency in new cars, a move that will likely drive prices higher.
BIDEN'S AMBITIOUS EV PLANS COULD MAKE US MORE DEPENDENT ON CHINESE SUPPLY CHAINS, EXPERTS WARN
"If the Biden administration can't make it from Charlotte to Memphis without an incident, how do they expect to transition our military's nontactical fleet to electric by 2030? Their greenie push is unreliable, absurd, and fully dependent on China. Let's call it what it is – a road to nowhere," Sen. Joni Ernst, R-Iowa, said during the GOP leadership press conference Tuesday.
Gas-powered cars represented 93% of all new car sales in 2022, according to a report from the Alliance for Automotive Innovation. And EVs remain far more expensive and less efficient than alternatives.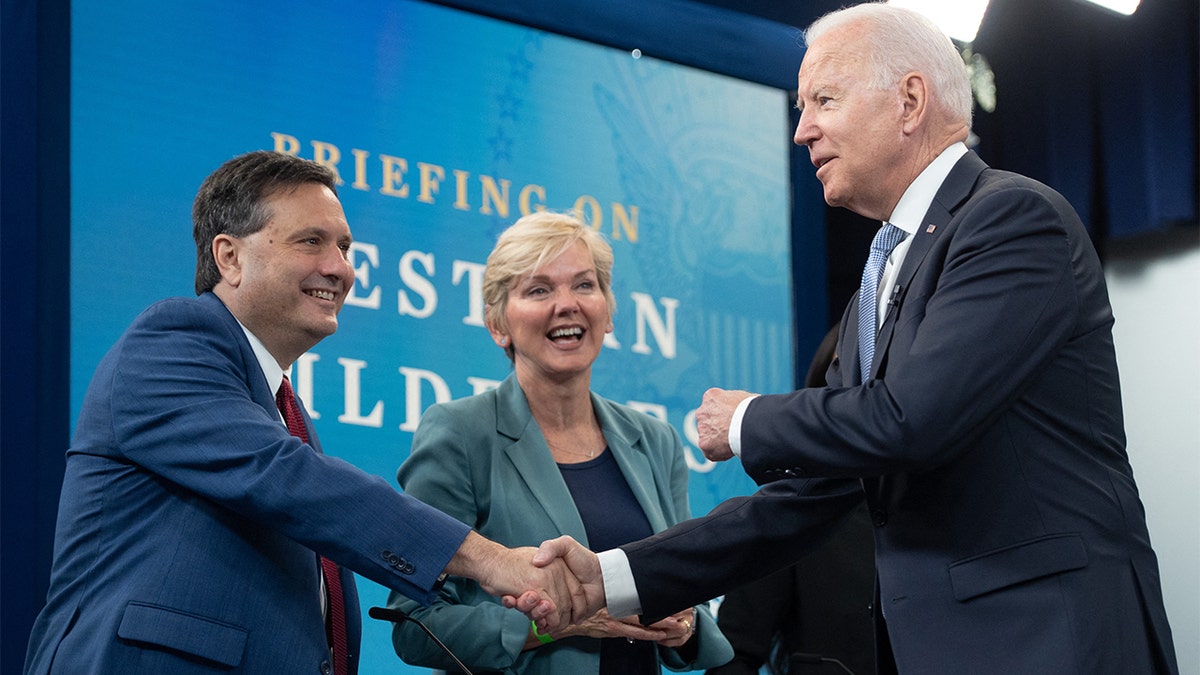 Overall, the average cost of an EV was $64,338 while the average cost of a compact gas-powered car was $26,101 as of last year, according to Kelley Blue Book. In addition, the Department of Energy reported that the average range of model year 2021 gasoline vehicles was 403 miles compared to the median 234-mile range of model year 2021 EVs.
CLICK HERE TO GET THE FOX NEWS APP
"For over a decade, while our global competitors geared up for the clean energy transition, America lagged behind," an Energy Department spokesperson told Fox News Digital in a statement. 
"Now, with President Biden's historic Investing in America agenda we have over $7 billion to build out convenient and reliable EV charging infrastructure, a portion of which is already awarded to every state, D.C. and Puerto Rico," they added. "The private sector is following suit with equally ambitious investments – growing our workforce and keeping money in the pockets of hardworking Americans."
Fox News Digital's Aubrie Spady and Jeffrey Clark contributed to this report.