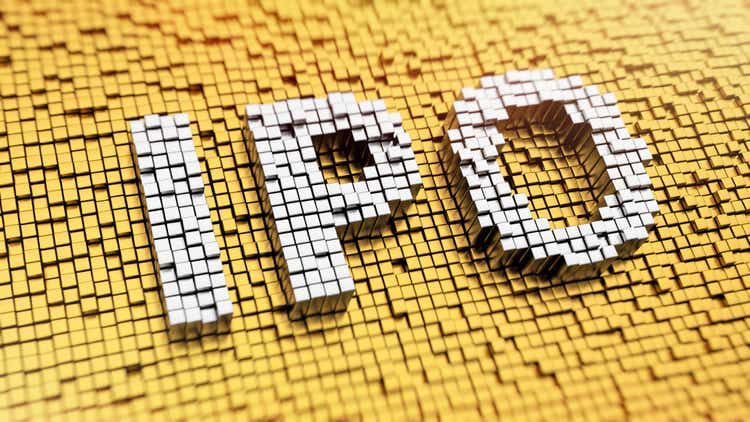 Investors this week will get to see how hungry the market is for new IPOs. Chip designer Arm Holdings (ARM) is set to price its offering on Wednesday, and begin trading on Thursday, in what is poised to become the biggest initial public offering for all of 2023. The mega deal will likely raise $4.7B at a $50.8B market cap, topping the $4.4B listing of Johnson & Johnson consumer health spinoff Kenvue in July, and marking the largest U.S. IPO since EV maker Rivian in November 2021.
Favorable investment? Arm's IPO will mark the second time the company has gone public, with the firm's first listing taking place in 1998, before SoftBank (OTCPK:SFTBY) bought it for $32B in 2016. Nvidia, which has ridden the AI chip frenzy wave, also previously tried to buy Arm for $66B before getting the thumbs-down from regulators. Arm currently "estimates that approximately 70% of the world's population uses Arm-based products" – including in smartphone, PCs, cars, servers, and networking equipment – and expects its market to grow by nearly 7% a year to reach around $247B by the end of 2025.
"We're seeing some signs of life," declared Nelson Griggs, President of Capital Access Platforms at Nasdaq. "For the first time in 18 months, we're seeing significant institutional activity… We're having a pickup in M&A, which gives a floor to valuations… and we are very active in pitching as companies test the waters." For those looking for exposure to the broader IPO market, the Renaissance IPO ETF (NYSEARCA:IPO) has returned 36% this year, more than double the 16% gain of the S&P 500.
What to watch: If the Arm IPO does well, it could be the deal that breaks the recent IPO logjam, leading to a gradual pickup for the rest of the year and normalized IPO market in 2024. However, if it flops or is overvalued, it may have the opposite effect. Arm's IPO will also be a barometer of the sentiment surrounding computer chips, big data and artificial intelligence, as well as investor opinions on risk factors like exposure to China and open-source architecture groups.
Wall Street Breakfast Survey: Is it the right time to invest in IPOs? Take the poll and share your thoughts about it in the comments section.
More on IPOs