view original
post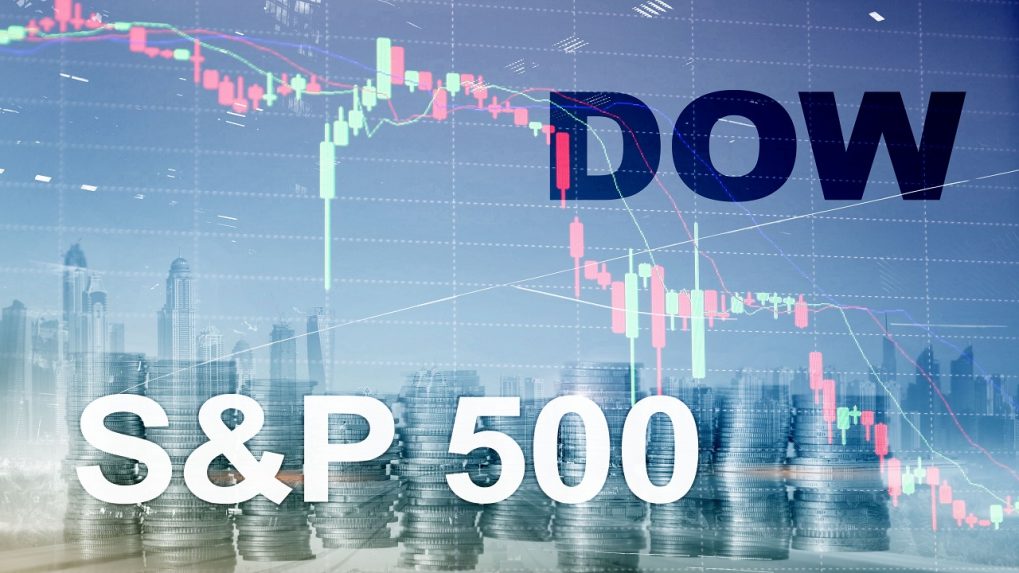 US stock futures fell slightly during Wednesday's premarket trading, as investors braced for fresh consumer price index (CPI) data that will be released by the Labor Department today. Futures tied to the Dow Jones Industrial Average inched lower by 0.16 percent. S&P 500 futures lost 0.18 percent, while Nasdaq 100 futures declined 0.19 percent.
Wall Street's focus is on the
August inflation
print, due at 8:30 am ET (6 pm IST). The key CPI data should shed some light on the inflation outlook and also provide some clarity about whether the US Federal Reserve is done tightening.
According to economists, the overall CPI inflation rate should climb to 3.6 percent on an annual basis from July's 3.2 percent and June's 3 percent.
Core CPI
, which omits food and energy costs due to volatility, is seen cooling to 4.3 percent year-on-year in August, compared to 4.7 percent in July. That would be the slowest rate of core CPI inflation since mid-2021.
"Getting core inflation to 2 percent won't come quickly, and upside risks remain," Greg McBride, chief financial analyst at Bankrate told CNN. "A disappointing CPI report could begin to frame expectations for another rate hike in the fourth quarter," McBride noted.
Wall Street has mostly priced in a pause in rate hikes at the central bank's monetary policy meeting, set to conclude on September 20. Investors expect the Fed to hold rates steady this time, but are looking for clues on whether policymakers plan to deliver another increase later in 2023.
Fed's next move in Nov remains uncertain
While Fed is largely expected to keep rates on hold at next week's meeting, according to CME's FedWatch Tool, the central bank's next move in November remains more uncertain.
"I think there is a chance for the Fed to raise interest rates another time this year," Tina Teng, market analyst at CMC Markets was quoted as saying by Reuters.
Also, the latest spike in oil prices to ten-month highs is unlikely to escape the central bank's attention.
"What's happening with oil and headline inflation is still too soon for the Fed to be signaling the all clear as far as the risks of some incremental tightening before they're done," Ray Attrill, a currency strategist at National Australia Bank told Reuters.
Oil prices extended gains on Wednesday. Brent crude futures settled at $92.24 per barrel, nearing a ten-month peak that it hit a session ago on persistent supply concerns. US West Texas Intermediate crude futures were up 0.3 percent at $89.08.
According to Matt Stucky, senior portfolio manager at Northwestern Mutual Wealth Management Company, a particular focus will be put on inflation in the services segment of the economy, .
"The market's essentially pricing in an end to rate hikes from here on out. If there's a higher-than-expected number, it kind of reaffirms the narrative that wage inflation is driving structural inflation in the overall economy," Stucky said.
There is currently a notable gap between where the central bank is comfortable with wage growth and the current level of inflation in the labor markets, he said. "So those are all kind of pieces that the market is going to try and figure out tomorrow," the portfolio manager stated.
Meanwhile, Indian benchmark indices Sensex and Nifty opened flat in trade today as investors continued to book profits near record levels.
Elsewhere, the euro edged higher and markets moved to favour a hike from the European Central Bank (ECB) on Thursday, following a Reuters report that the ECB expects inflation will stay above 3 percent next year in its updated forecasts, well above its target of 2 percent.