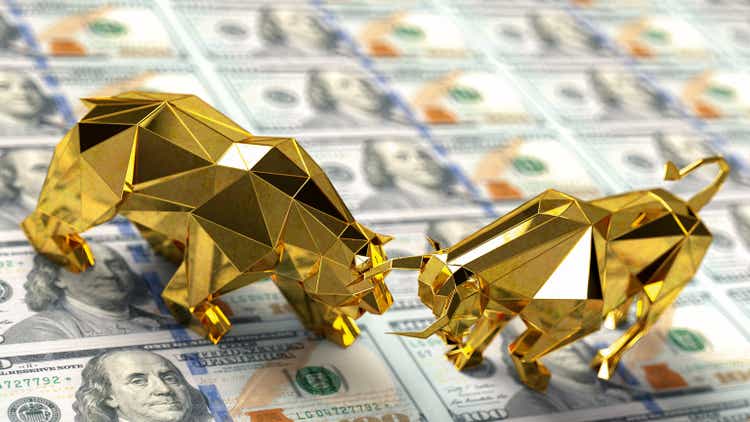 HSBC initiated coverage of 11 US biopharma stocks this week, adding IQVIA, Zoetis, bluebird and Actinium Pharmaceuticals to its "buy" ratings list.
IQVIA (NYSE:IQV) and Zoetis (NYSE:ZTS) were labeled "quality growth" stocks, joining such well-known names as Eli Lilly (LLY), Novo Nordisk (NVO) and AstraZeneca (AZN). The British bank said it sees IQVIA's current valuation as an "attractive entry point," with demand for its advanced analytics and clinical research services remaining "strong."
HSBC also likes Zoetis, commenting that its "market position and significant R&D capability secure best-in-class exposure to the strong animal health theme." The bank added that it believes the US launch of the osteoarthritis pain products Librela and Solencia can help Zoetis maintain its "solid growth run and margin expansion journey until the end of the decade."
Biogen (BIIB), bluebird (NASDAQ:BLUE), Amgen (AMGN) and Actinium (NYSE:ATNM) were also rated buys.
Biogen (BIIB) was placed in bank's "self-help" category, meaning that management actions could "transform the company into a simpler growth story."
HSBC said that Biogen's new Alzheimer's drug has the potential to transform the company, while its planned acquisition of Reata (RETA) will expand its presence in rare diseases.
Bluebird, meanwhile, was highlighted for having "unique exposure to niche markets with little competition." HSBC said that while the biotech has a strong portfolio, it also has a "weak" balance sheet that makes for a higher risk investment. The bank added that a funding round could help reduce this risk and return investor attention to three potential drug launches for rare diseases.
Amgen and Actinium were labeled "fallen angels," despite their buy ratings, meaning they had strong fundamentals but near-term issues with their narratives.
The bank said that while Amgen was facing a "steep" patent cliff, it was "well placed" in regard to potential Medicare price negotiations due to its focus on biologics. HSBC also believes Amgen's R&D capabilities are "underestimated" and should allow the company to grow despite the loss of market exclusivity on certain products.
Actinium, meanwhile, has "fallen from grace" due to prolonged development timelines, which "made the market lose faith." But HSBC noted that the company was finally making headway with its key product, which would face little competition and address a concentrated client base.
"Given the size of the company, we believe that it only needs moderate success to turn the company profitable and provide substantial upside risk to the current share price," HSBC added.
HSBC also initiated coverage of Johnson & Johnson (JNJ) with a hold rating, citing its upcoming patent cliff, and LivaNova (LIVN) with a hold rating, citing high consensus expectations. LabCorp (LH) and United Health Group (UNH) were also rated holds, in part due to regulatory "challenges."
On the downside, the investment bank was bearish on Gilead (GILD), labeling it a "value trap" with a "reduce" rating. HBSC said it believes the company may need more M&A to help offset the upcoming patent loss and possible government price negotiations for its HIV drug Biktarvy.
More on biopharma stocks:
Eli Lilly, Novo to lead $100B weight loss drug market in 2030: JPMorgan
Biopharma Bounce-Back: From Policy Pains To Profitable Plains
Goldman Sachs sees rays of hope in underperforming health sector
Acumen, BridgeBio, Arcus among BTIG's top healthcare picks for 2H 2023