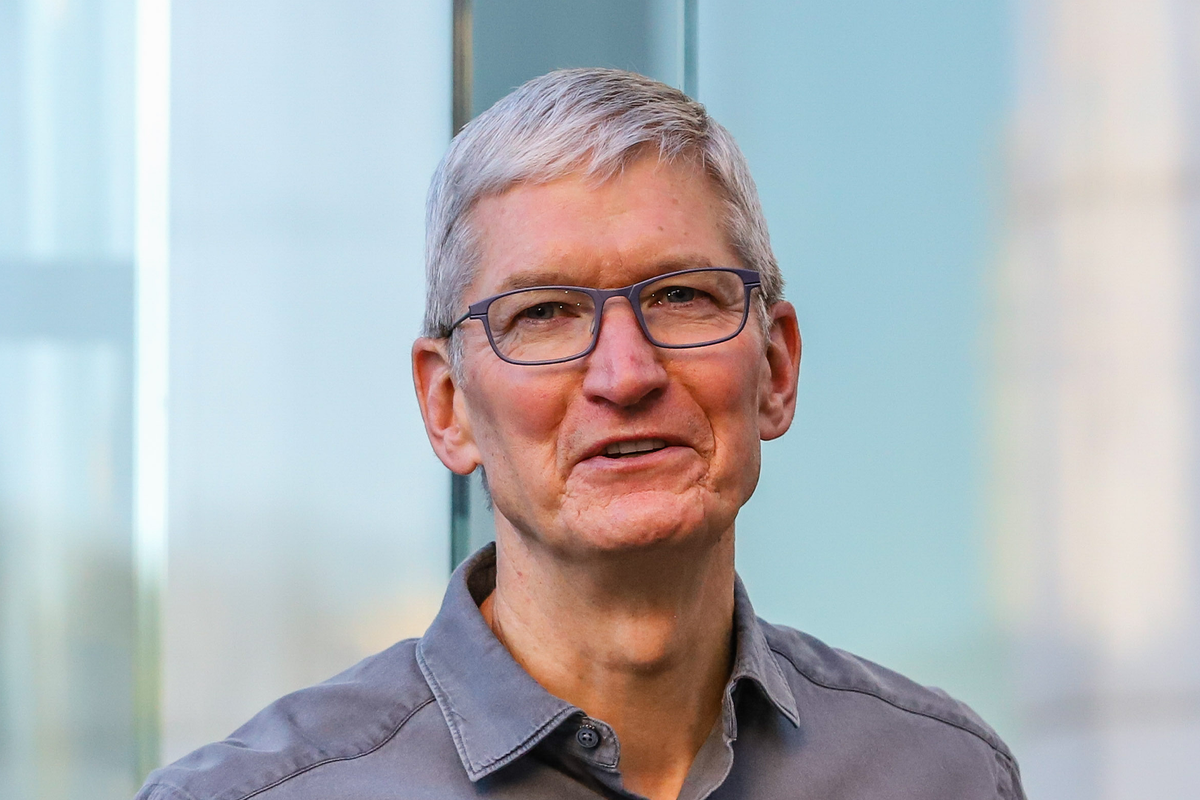 The cryptocurrency market soared in late 2021 with many coins hitting all-time highs. Ethereum ETH/USD and Bitcoin BTC/USD were among the cryptocurrencies that hit all-time highs in November 2021.
One of the top company executives in the world shared a bullish take on cryptocurrency in 2021. Unfortunately, it coincided with the near peak of valuations, which could have been an inopportune moment for investors to place their bets.
What Happened: Several companies added Bitcoin to their balance sheets in 2021, which was among the catalysts that helped propel the price forward. One company that was often rumored to get more friendly with cryptocurrency was Apple Inc AAPL.
Apple CEO Tim Cook revealed that he personally owned cryptocurrency, without specifying which cryptocurrencies he owned or how much.
"I do, yeah, I think it's reasonable to own it as part of a diversified portfolio," Cook told Andrew Ross Sorkin at the DealBook Conference when asked if he owned Bitcoin or Ethereum.
"I've been interested in it for a while," he added.
Cook said he had been researching cryptocurrency for a while, but shut down a notion that Apple would be adding crypto to its balance sheet.
"I wouldn't go invest in crypto, not because I wouldn't in my own money, but because I don't think people buy Apple stock to get exposure to crypto."
Aside from investing in crypto, Sorkin asked Cook about the possibility of accepting cryptocurrencies like Bitcoin for products like Apple Pay.
"It's something that we are looking at," he said, however, "it's not something we have immediate plans to do."
Related Link: 5 Things You Might Not Know About Apple CEO Tim Cook
Investing $1,000 in Bitcoin, Ethereum, Apple Stock: Many cryptocurrency investors and fans of the sector buy based on specific events and catalysts. Hearing that the CEO of the biggest company in the world was bullish on cryptocurrency and owned Bitcoin or Ethereum was a catalyst that could send the price higher.
Unfortunately, Cook's comments came almost to the day of the all-time high prices for Bitcoin and Ethereum.
An investor could have bought 0.0149 Bitcoin with $1,000 on Nov. 9, 2021. The Bitcoin would be worth $390.52 today, down 60.9% from the original purchase price.
An investor could have bought 0.2119 Ethereum with $1,000 on Nov. 9, 2021. The Ethereum would be worth $340.32 today, down 65.0% from the original purchase price.
For comparison, an investor could have purchased 6.6979 shares of Apple stock with $1,000 at the same time. The investment in Apple stock would be worth $1,193.03 today. This represents a positive return of 19.3% over the last nearly two years.
An investor who put the same $1,000 in the SPDR S&P 500 Global ETF Trust SPY, which tracks the S&P 500 Index, would have an investment worth $981.85 today, down 1.8% over the last nearly two years.
Bitcoin hit its all-time high of $68,789.63 on Nov. 10, 2021, one day after Cook's comments.
Ethereum hit its all-time high of $4,891.70 on Nov. 16, 2021, shortly after Cook's comments.
Read Next: If You Invested $1,000 In Apple Stock When Tim Cook Became The CEO, Here's How Much You'd Have Today
Image: Shutterstock