Debt mutual funds witnessed significant changes in the month of August 2023. After experiencing a robust net inflow of Rs 61,400.08 crore in July, the scenario took a turn as debt mutual funds faced substantial outflows totaling Rs 25,872 crore. Approximately nine out of 16 debt categories observed net outflows during the month.
Live TV
The most substantial portion of these outflows came from
debt categories
with a duration profile of less than one year, including liquid, ultrashort, and low duration funds. Additionally, the banking and PSU category also faced notable net outflows.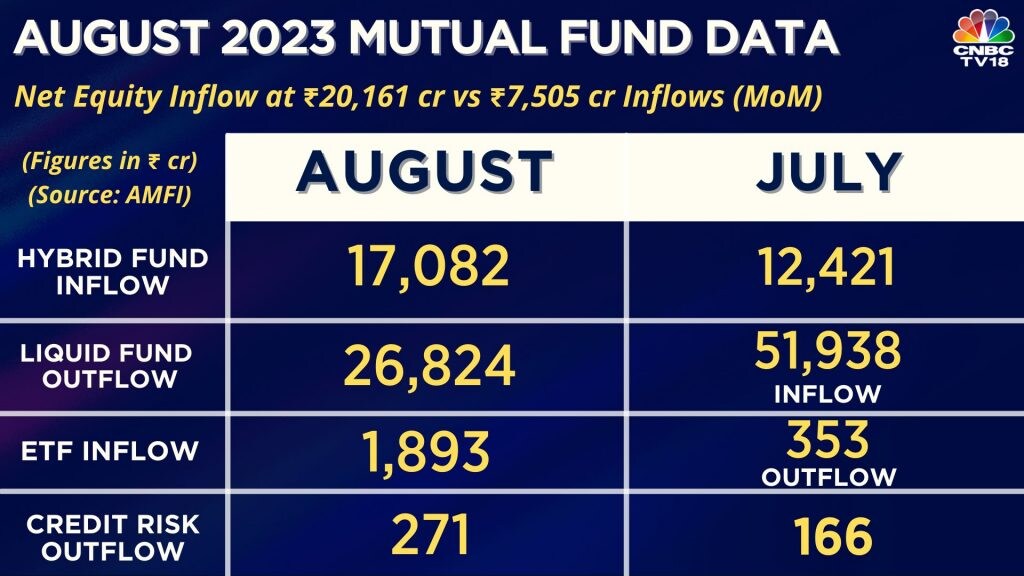 "The driving force behind this cautious stance among investors appears to be the prevailing uncertainty surrounding interest rates in the country. Many investors seem to be waiting for clearer signals before making investment decisions, possibly influenced by the current interest rate scenario and the potential impact on their portfolios," said Melvyn Santarita, Analyst – Manager Research at Morningstar India .
However, there was a segment of investors willing to take on some risk. Anticipating a shift in the interest rate cycle, some investors chose to allocate their funds to categories like gilt funds, dynamic bond funds, and long duration funds.
"These categories stand to benefit if the interest rate cycle were to reverse, although they do carry relatively high interest rate risks that investors should carefully consider," Santarita said.
Notably, floater funds continued to attract investors, with a net inflow of Rs 2,325 crore. This appeal can be attributed to their adaptability to the prevailing interest rate environment, making them an attractive option for those seeking flexibility in their investments, as per Santarita.
Conversely, categories that involved credit bets, such as credit risk and medium duration funds, struggled to attract investors during the month.
In terms of outflows
, liquid funds and very short duration funds faced substantial challenges, with outflows amounting to Rs. 26,823 crore and Rs 4,123 crore, respectively. These trends in the debt mutual fund landscape reflect the dynamic nature of the market and the diverse preferences and risk appetites of investors in response to changing economic conditions and interest rate expectations.