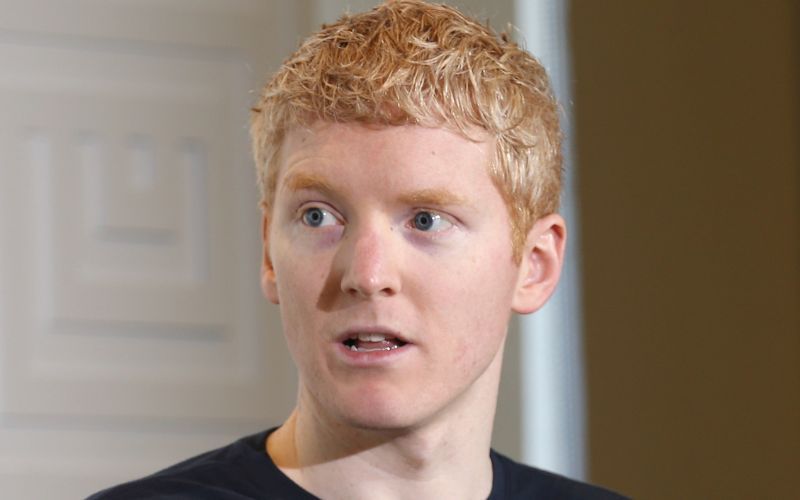 Irish billionaire brothers Patrick Collison and John Collison, the co-founders of Stripe, were among the early investors in the California Forever project, which is facing local opposition.
Patrick Collison, the chief executive of Stripe, was the first person to write a check to invest in the California Forever project, according to a recent report in the New York Times.
California Forever, whose website was only unveiled after an earlier report in the New York Times, is "the parent company of Flannery Associates," which has purchased more than 50,000 acres in Solano County, California over the last few years.
The project, which was founded in 2017 by CEO Jan Sramek, ultimately seeks to build "a new community and economic opportunity" in Solano.
According to the New York Times, Sramek connected with Patrick Collison a few years back, and the pair "bonded over having both lived in Zurich." Sramek briefly worked as a consultant at Stripe in 2017 before embarking on his new city idea.
Collison's support of California Forever might not be surprising, the New York Times points out, given that the Irish 35-year-old "was also part of the budding movement of young people who advocated looser development laws to make it easier to build housing.
"Along with his brother, John Collison, he donated $1 million to the California YIMBY, a nonprofit focused on the cause, through Stripe."
The Daily Beast also noted that on the 'questions' section of his personal website, Patrick Collison discussed "experimental cities" and how to get more started.
"It seems that the returns to entrepreneurialism in cities remain high: Hong Kong, Singapore, Dubai, and others, have improved the lives of millions of people and appear much more contingent than inevitable," Patrick wrote.
"Maybe there could be far more of them.
"Beyond the direct benefits, city-sized areas enable regulatory experimentation that may, in turn, affect much larger regions. The Shenzhen special economic zone was the first step in China's broader economic liberalization. (In addition to the books about the aforementioned cities, some related reading, and a related research organization.)"
After Sramek began pitching his Solano ideas to investors, Patrick Collison was "the first to bite." Alongside his brother John, Patrick amassed a stake of less than 3% in the firm. He also connected Sramek "to a circle of powerful investors."
Despite the wealthy backing, the plans for California Forever are facing opposition, especially given their "quiet" movements in recent years.
"I would appeal to Patrick and John to meet me and maybe we could talk about what is going on here," Catherine Moy, the Mayor of Fairfield, a city in the center of Solano County, told the Irish Sun.
"Let's work together and do something positive for this area.
"I would like to think they don't know what's going on here, as can happen with investments.
"I would like them to treat us as they would treat Irish people back home."
Mayor Moy previously told the New York Times that she only learned about Flannery's purchasing of land after she received a call from a local farmer who told her about a mystery buyer throughout the county. She went to the county assessor's office where she found that Flannery had purchased tens of thousands of acres.
"This project has devastated our area," she said. "California Forever has broken up ranching families who've worked the earth for five generations.
"We are unhappy with their behavior, their pie-in-the-sky plans. They are mistaken.
"It has turned families on each other and broken them apart. I know of brothers who are not talking now because one wanted to sell and another didn't.
"These were five generations of farmers. It has ripped the soul from the area.
"This is very scary. I was born and raised here and it's my job to fight for the people who live here."
Meanwhile, Sramek, who defended California Forever by saying "we have heard from hundreds of Solano County residents who share that option and are excited to start working with us on making that vision come true," noted that the Collison brothers "are minority investors in California Forever with no involvement in our land acquisitions or other day-to-day operations."