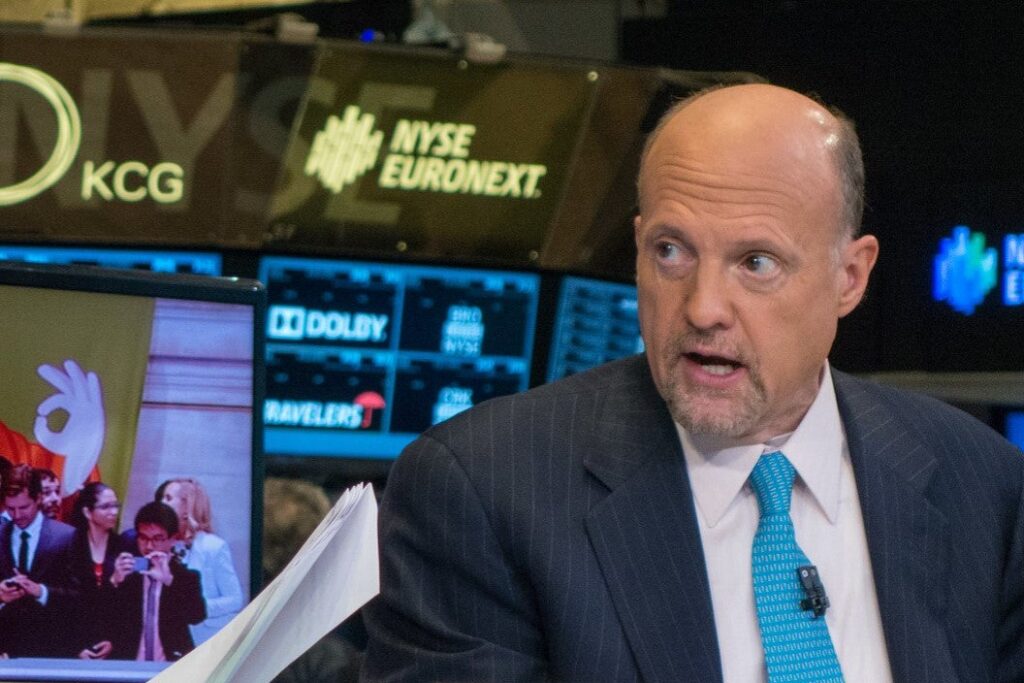 Tesla, Inc. TSLA ran up over 10% on Monday after Morgan Stanley's Adam Jonas upgraded the stock and issued a Street-high price target.
CNBC Mad Money host Jim Cramer weighed in on the analyst's take and the stock move.
What Happened: The story that stunned Cramer was the note from Jonas in which he upgraded Tesla from a Hold to Buy, citing the tech capability of the electric vehicle maker.
"If you can tap its own super brain Dojo, yes Dojo…then it will be like Amazon Web Services and therefore the company could be worth $500 billion more than its current valuation?" Cramer questioned on CNBC's Mad Money segment.
"Look, I like Adam Jonas," Cramer said, adding the analyst missed the entire run in Tesla that came from being a car company.
"Maybe he's getting ahead of the next leg higher as a supercomputer company – one that could possibly challenge Nvidia NVDA down the road?" the stock picker said.
"That's why Tesla stock went up 10% today and Nvidia stock went down? I am not convinced of it," he added.
See Also: Everything You Need To Know About Tesla Stock
Why It's Important: Cramer has been bullish on Nvidia for a long time and the AI opportunity has only served to increase his conviction in the company. On the other hand, his sentiment toward Tesla even as a carmaker has been lukewarm.
Following his visit to Ford Motor Company's F headquarters in June, Cramer said he would recommend Big Oval over Tesla, adding that he sees value in the legacy automaker.
He has also expressed his preference for Ford's F-150 Lightning EV pickup truck over Tesla's yet-to-be-launched Cybertruck.
In premarket trading on Tuesday, Tesla stock fell 0.92% to $271.07, according to Benzinga Pro data.
Check out more of Benzinga's Future Of Mobility coverage by following this link.