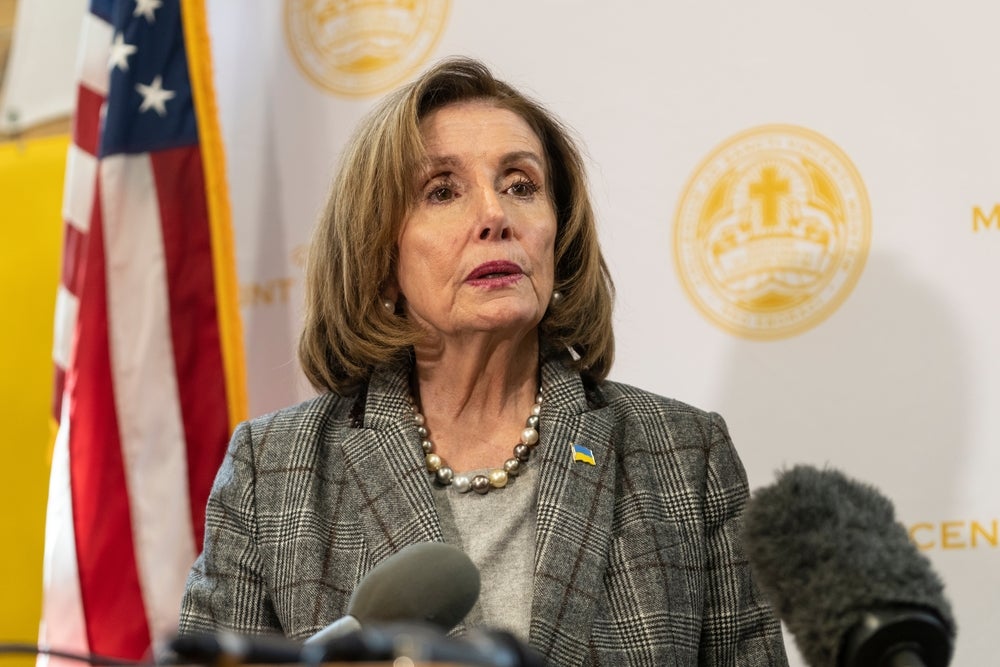 At age 83, former House Speaker Nancy Pelosi declared her intention to run for reelection to Congress in 2024 for her San Francisco-area House seat. The announcement comes on the heels of her decision last year to step down as the leader of the House Democratic caucus, ending months of speculation about her political future.
Pelosi's decision was influenced by two factors: the unique needs of her district and her ability to leverage her high profile to bolster the Democrats, especially in terms of financial support, for the 2024 elections. To address local challenges, she highlighted a vision to establish a high-speed rail line along the coast from San Francisco to Southern California. The ambitious project aims to reduce vehicular traffic, cut down emissions and enable workers to live in more affordable areas while commuting to their jobs. 
Don't Miss:
She is also keen on securing more federal resources for San Francisco to address escalating crime and drug issues in certain downtown districts. Her approach emphasizes enhancing safety and ensuring the civil rights of the homeless population are protected. San Francisco has been plagued with crime, homelessness and major corporations fleeing the area largely because of inaction and increasing leniency toward these issues. 
While Pelosi doesn't intend to take on committee assignments, she believes that her run for reelection offers an opportunity to amplify her role in supporting President Joe Biden and House Democrats. The move also allows her to continue her fundraising efforts. In the first half of the year, Pelosi's campaign account amassed over $2 million, most of which she channels into assisting other campaigns, including substantial contributions to the Democratic Congressional Campaign Committee.
Calls For Retirement
In recent years, there have been increased calls for age and term limits on members of Congress. Pelosi has been in office representing San Francisco for more than 36 years. U.S. Sen. Dianne Feinstein recently refused calls to step down because of incapacity despite a nearly three-month absence ending in May. Feinstein has been in Congress for over 30 years and a career politician with 50 years in public office. 
The calls for age and term limits come from both sides. Mitch McConnell, first elected in 1984, is the longest-serving U.S. Senator. McConnell is 81 and has served more than 38 years as one of Kentucky's Senators.  In a series of viral clips, McConnell is seen freezing in the middle of press conferences and questioning from officials, further calling into question his health and competency. 
Social media personality Brian Krassenstein, who has over 771,000 followers, is a vocal Democrat who has repeatedly called for term limits on both sides. On Friday, Krassenstein posted on X, formerly Twitter, "Challenge: Give me one good reason why Term limits in Congress and the Supreme Court are a bad idea. Isn't this an issue we all agree on? Why is Congress a failure?" 
See more on startup investing from Benzinga: