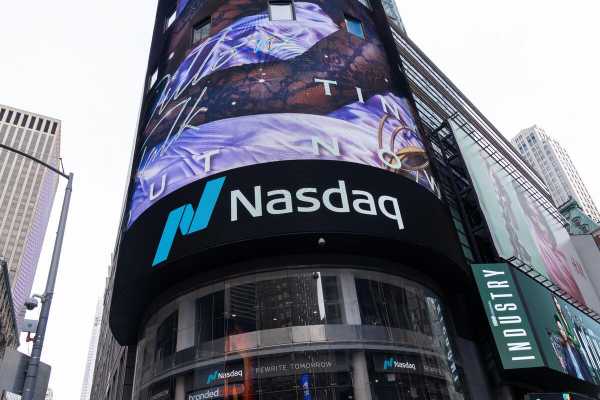 SP500 120923 4h Chart
SP500 is losing ground amid a sell-off in tech stocks. Oracle, which is down by 14%, is the biggest loser in the index today. The stock gained strong downside momentum after the release of the disappointing earnings report. Apple, which is down by 2%, is also under pressure today. The stock is moving lower as traders react to the Apple event. Historically, a pullback is a typical reaction to the presentation of new products from Apple, so today's move is not surprising. Meanwhile, energy stocks are among the biggest gainers in SP500 today. Demand for energy stocks is rising as oil markets test new highs.
The nearest material support level for SP500 is located in the 4430 – 4450 range. If SP500 declines below the 4430 level, it will head towards the next support at 4335 – 4350.
NASDAQ 120923 4h Chart
NASDAQ has found itself under strong pressure as traders rushed out of tech stocks. In addition, it looks that traders are worried that Fed may be a bit more hawkish than previously expected at the next week's meeting.
In case NASDAQ declines below the support at 15,200 – 15,300, it will gain additional downside momentum and move towards the next support level, which is located at August lows at 14,560 – 14,680.
Dow Jones
Dow Jones 120923 4h Chart
Dow Jones is mostly flat today as traders sell tech stocks, while other sectors show mixed dynamics.
At this point, Dow Jones settled above the support at 34,500 – 34,600. If Dow Jones stays above this level, it will move towards the nearest resistance at 35,000 – 35,100.
For a look at all of today's economic events, check out our economic calendar.