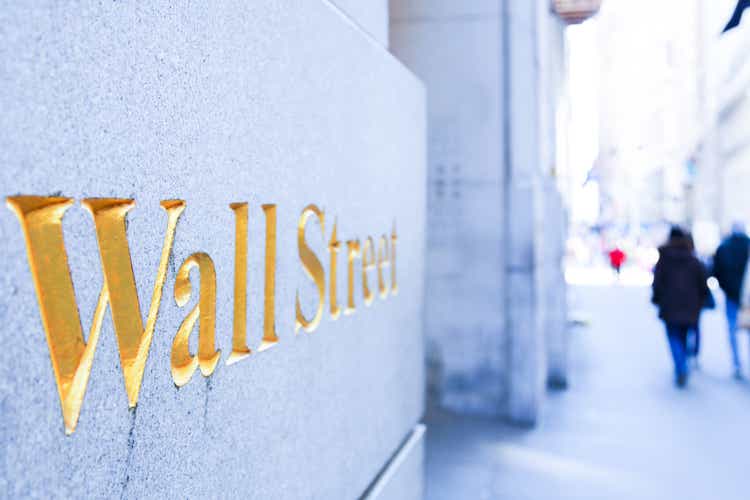 U.S. stocks on Monday were holding onto gains, as Wall Street attempted to rebound from a negative first week of September. A pop in Tesla (TSLA) shares gave a boost to equities, along with a gain in the consumer discretionary sector.
Investors were looking ahead to key economic data later this week on inflation that will likely pave the way for the Federal Reserve's future monetary policy actions.
The tech-heavy Nasdaq Composite (COMP.IND) was the best performing major average, rising 0.59% to 13,842.58 points by mid-day. Tesla (TSLA) and Qualcomm (QCOM) were the top percentage gainers, with the former surging about 10% after Morgan Stanley said its Dojo supercomputer could add to its market capitalization by as much as $500B. Qualcomm (QCOM) added nearly 4% on an extension of a modem chip supply agreement with Apple (AAPL).
The benchmark S&P 500 (SP500) was higher by 0.34% to 4,472.75 points, while the blue-chip Dow (DJI) was just above the flatline, up 0.04% to 34,591.59 points.
Of the 11 S&P sectors, seven were in positive territory, with Consumer Discretionary advancing more than 2%. Energy was the top loser.
The S&P 500 (SP500) on Friday snapped a two-week win streak with a 1.29% retreat, as sentiment was weighed down by concerns that the Fed would have to keep rates higher for longer. Those worries were sparked by elevated oil prices and mixed economic data. A significant decline in Apple (AAPL) was an additional drag.
"The S&P 500 (SP500), the Nasdaq (COMP.IND) and the Dow Jones (DJI) all stand less than 10% below their all-time highs at present; only the Russell 2000 (RTY) doesn't have that peak in clear sight," Alex King, investing group leader of Cestrian Capital Research, told Seeking Alpha.
"The first week of September has seen a modest retrace of the gains clocked up late in August; to our wizened old eyes it amounts to a nothingburger … (Don't tell anyone, but we're quietly rather bullish on the Russell 2000 (RTY) too – the financial sector that has held back the small-cap index is starting a move up, if XLF is anything to go by). Best guess, the Dow (DJI) will be the first to hit new highs. Let's see how that one ages!" King added.
The coming Wednesday will see the latest consumer price index (CPI) report, followed by the producer price index report on Thursday along with retail sales. While markets are widely anticipating no rate hike at the end of the Fed's monetary policy committee meeting week, this week's inflation data will heavily influence future rate decisions.
"Even if the August core CPI surprises to the upside, we doubt it would spur the FOMC to hike again next week," Wells Fargo's Jay Bryson said. "Policymakers have been stressing that the cumulative amount of rate hikes and uncertainty surrounding the lagged effect of policy changes require moving more cautiously at this juncture of the cycle and assessing a longer period of data before determining its next move."
"With progress on inflation still tentative, the labor market cooling only gradually, and GDP continuing to chug along, we expect the post-meeting statement will continue to signal that the Committee maintains a hawkish bias," Bryson added.
Turning to the fixed-income markets, Treasury yields were marginally higher on Monday. The longer-end 10-year yield (US10Y) was up 3 basis points to 4.29%, while the more rate-sensitive 2-year yield (US2Y) was up 1 basis point to 4.99%.
See live data on how Treasury yields are doing across the curve at the Seeking Alpha bond page.
Looking at active movers, Twinkie-owner Hostess Brands (TWNK) soared nearly 20% after agreeing to be bought by J.M. Smucker (SJM) in a $5.6B deal.
More on the markets