view original
post
JERUSALEM—The Biden administration's announcement on Monday that it unlocked at least $6 billion — and as much as $16 billion, according to Sen. Ted Cruz, R-Texas, — in sanctions relief for Iran's regime as part of prisoner swap deal unleashed a storm of criticism. 
Cruz, a member of the Senate Foreign Relations Committee, along with others, fired back at the administration for its alleged secrecy surrounding the deal.
"President Biden has established a secret nuclear deal with the Iranian regime that is being kept from Congress and the American people. Today's news confirms there has already been a side deal including a $6 billion ransom and the release of Iranian operatives," Cruz wrote in a statement.
The main elements of the controversial hostage and prisoner exchange deal involve the U.S. unfreezing $6 billion to Tehran's clerical rulers and releasing five convicted Iranians in the US. In response to the U.S. moves, the Iranian regime will release five Americans it seized as hostages as leverage for its hostage policy, according to experts.
FBI SAYS CHINA, IRAN USING NEW TACTICS TO TARGET CRITICS IN US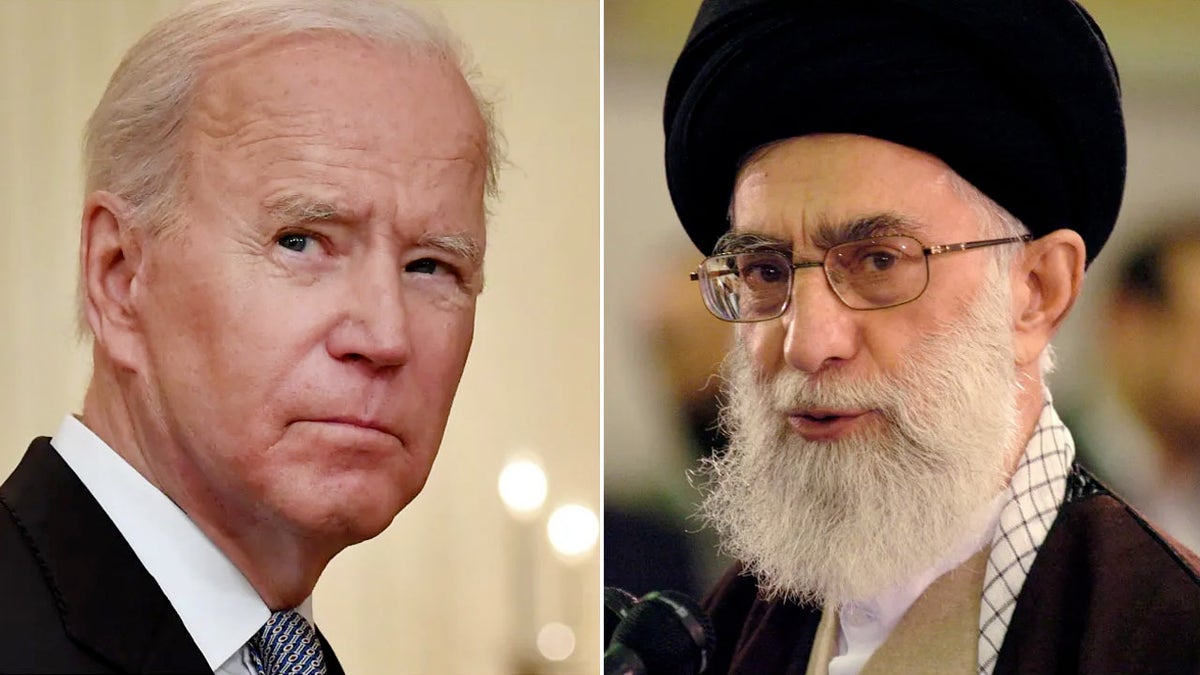 Cruz's statement noted, "Nevertheless these are only the barest outlines of the staggering concessions that Biden has already made and intends to make to the Ayatollah, including an additional $10 billion transfer and indeed hundreds of billions of dollars by not enforcing oil sanctions. Meanwhile, he has allowed the Iranian regime to all but acquire a virtual nuclear arsenal over the last two and a half years."
Adrienne Watson, NSC spokesperson, told FOX Business "On September 8, Secretary Blinken undertook a procedural step in an ongoing process to ensure Iranian funds can move from one restricted account to another and remain restricted to humanitarian trade. As we have said from the outset, what is being pursued here is an arrangement wherein we secure the release of 5 wrongfully held Americans. This remains a sensitive and ongoing process. While this is a step in the process, no individuals have been or will be released into U.S. custody this week. We have kept Congress extensively informed from the outset of this process – long before today – and we will continue to do so, including with additional already scheduled briefings this week."
In an interview that aired on NBC, Iran's President Ebrahim Raisi said that the funds will be used "wherever we need it."
The alleged $6 billion that will be sent to Iran's clerical regime comes at a critical time for Tehran, because its economy has largely tanked due to sanctions on its energy exports. The Biden administration has faced accusations that it is engaged in soggy appeasement toward the world's worst state-sponsor of international terrorism, the Islamic Republic of Iran. 
The deal also coincided on the 22nd anniversary of the 9/11 attacks carried out by the jihadi terrorist movement al Qaeda. Fox News Digital and experts have reported that Iran harbors al Qaeda terrorists. 
The lack of transparency of the agreement has ignited outrage. Cruz said "The Biden administration must keep their deal secret because if they disclosed it, the law requires them to come to Congress and defend it, and this appeasement is utterly indefensible. Instead they will continue lying about their policies until Congress forces them to do otherwise."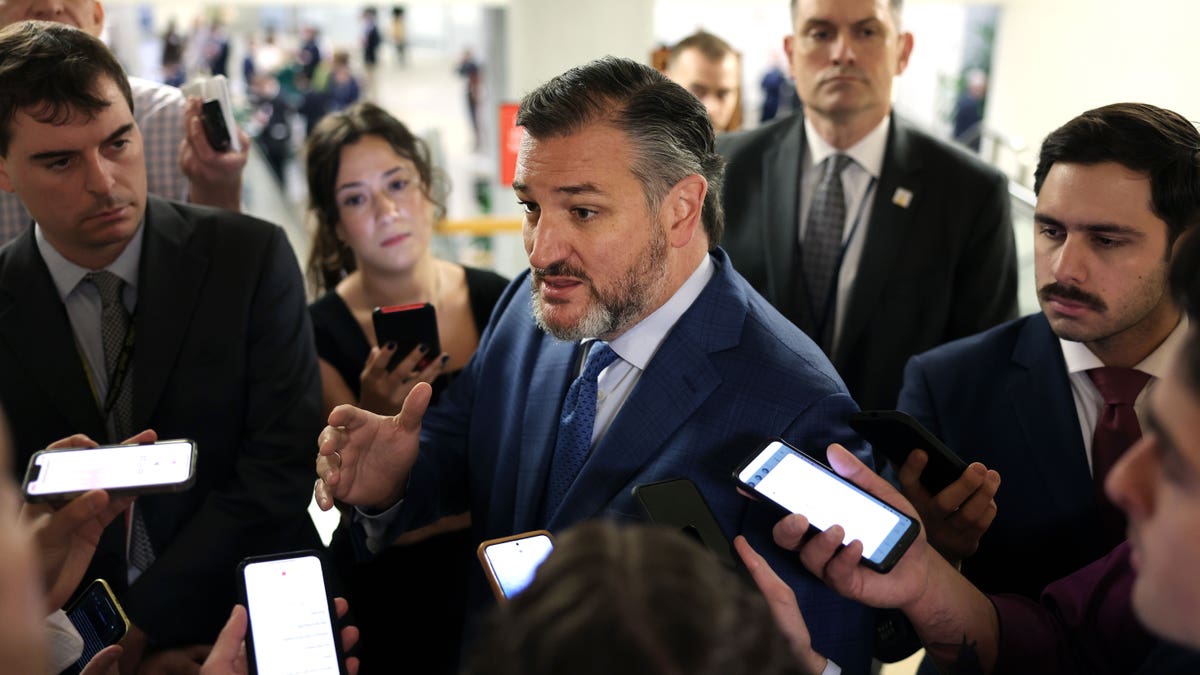 A U.S. State Department spokesperson told Fox News Digital, "Secretary Blinken has signed a waiver enabling the effectuation of the transfer of funds previously announced. This is not new, this is the technical approval for the transfer already announced. As we have said previously, the U.S. has agreed to allow the transfer of funds from South Korea to restricted accounts held in financial institutions in Qatar and the release of five Iranian nationals currently detained in the United States to facilitate the release of five U.S. citizens detained in Iran. "
CALIFORNIA MAN IMPRISONED IN IRAN IS BLOCKED FROM LEGAL COUNSEL AS HEALTH WORSENS, DAUGHTER SAYS
The U.S. spokesperson continued that Secretary Blinken signed a waiver last week enabling the effectuation of this transfer. It was "a critical step in securing the release of these five U.S. citizens. This waiver allows for the transfer of funds from one location to another but does not change the fact that they can only be used to fund Iran's purchases of humanitarian goods. As we have said, no money is going to Iran directly and no taxpayer funds are being used. The funds held in South Korea are Iran's funds."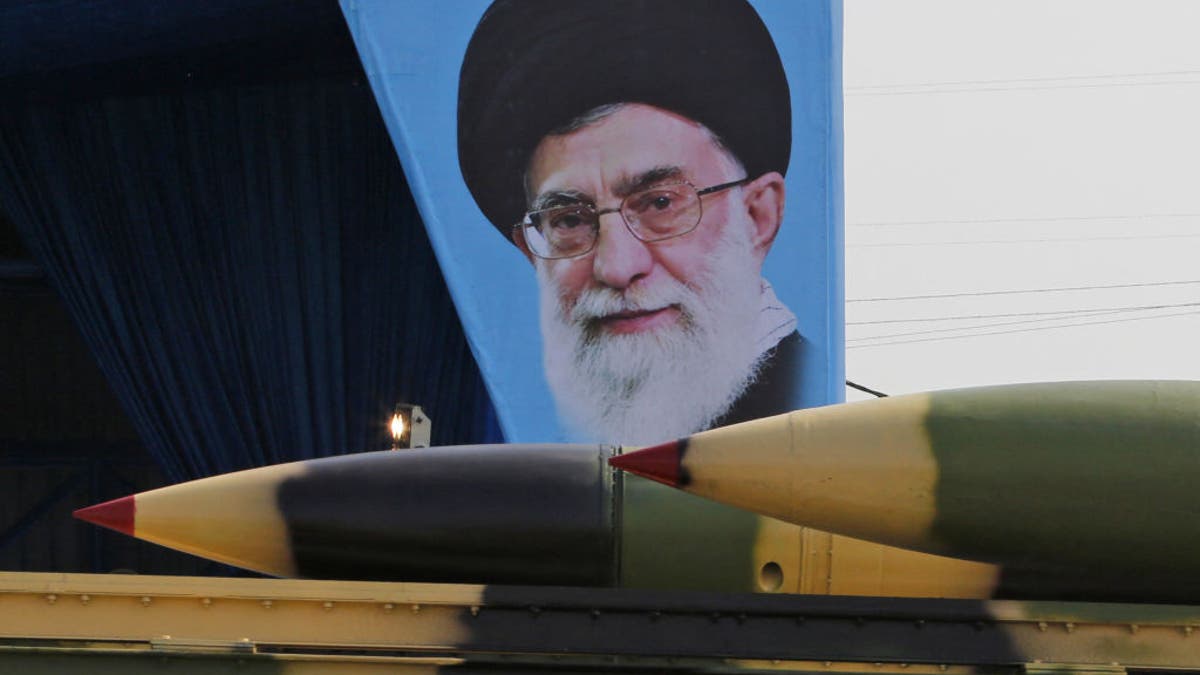 Critics argue that money is fungible and Iran's regime will divert the funds to money to aid Russian President Vladimir Putin in his war against Ukraine. Iran's regime has supplied lethal drones to Russia's military.
Former U.S. Defense Intelligence Officer Rebekah Koffler told Fox News Digital "Iran will likely use some of the unfrozen funds for that purpose and Russia will become a top beneficiary of that by having a steady stream of capabilities to continue its drone warfare in Ukraine. By unfreezing the $6 billion in Iranian assets, the Biden Administration will fund Putin's war on Ukraine, albeit indirectly," she claimed.
Yet, the U.S. State Department spokesperson argued that, "These funds will be moved to restricted accounts in Qatar, and the United States will have oversight as to how and when these funds are used. It is longstanding U.S. policy to ensure our sanctions do not prevent food, medicine, and other humanitarian goods and services from flowing to ordinary people, no matter how objectionable their governments."  
IRAN MOVES TOWARD POSSIBLE ATOM BOMB TEST IN DEFIANCE OF WESTERN SANCTIONS: INTEL REPORT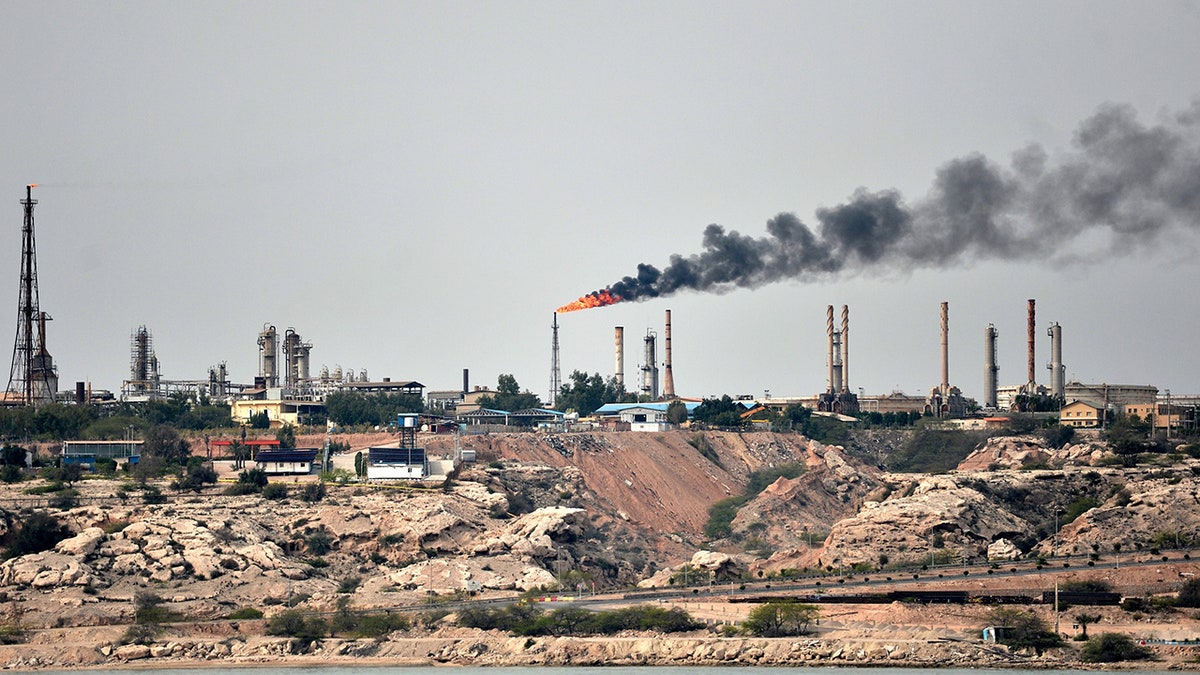 Senator Joni Ernst, R-Iowa, took to X, formerly known as Twitter, to slam the White House for allegedly funding via the prisoner swap deal the U.S.-designated terrorist organization, Iran's Islamic Revolutionary Guard Corps (IRGC).
"The Biden administration is complicit in funding the IRGC's additional terrorist activities, and Iran and its proxies are relishing in their windfall. By allowing the regime to increase their profits by $6 billion, President Biden is recklessly putting at risk dozens of Americans as he greenlights Iran's violent activities and encourages more hostage 'diplomacy.' I have worked to hold this administration accountable, but President Biden is doubling down on his weakness on the world stage, putting American lives on the line. This failed strategy of appeasement must end," wrote Ernst.
Fox News Digital reported in August that the Biden administration faced intense criticism from Iranian-Americans whose family members were not part of the prisoner swap.  
The State Department spokesperson told Fox News Digital "We continue to work to secure the release of the U.S. citizens unjustly held by Iran, and we continue to monitor their health and welfare closely with the help of our Swiss partners, but we have no update to share at this time."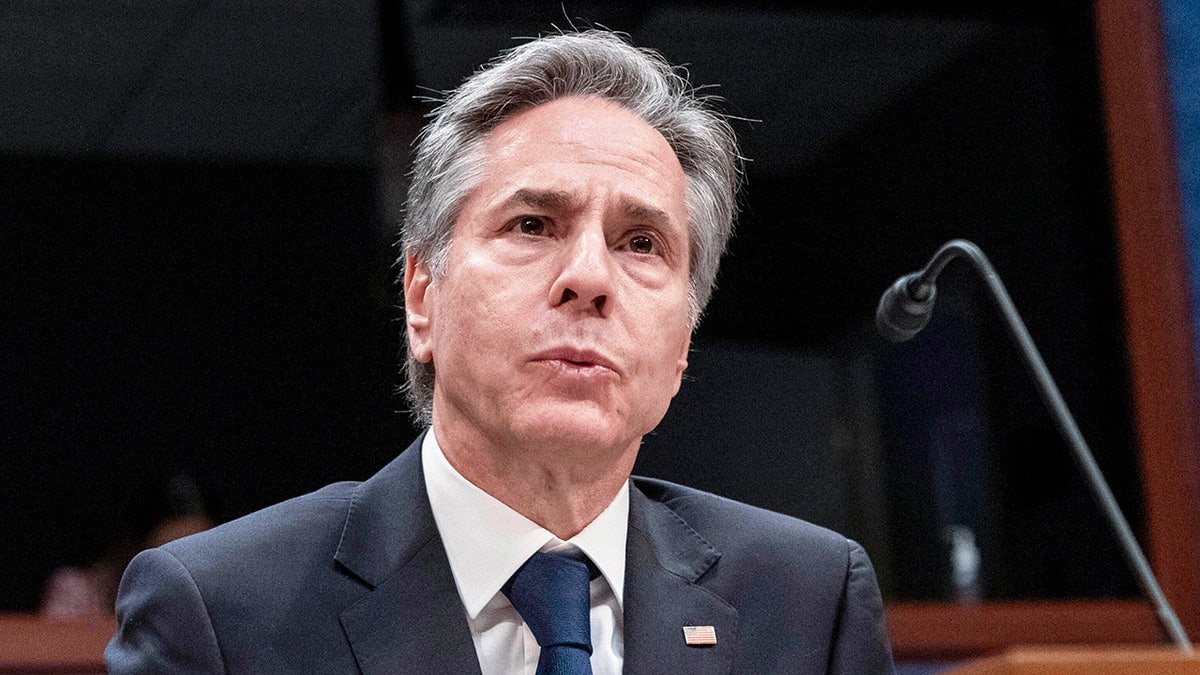 The Russian-born Koffler, who is an expert on Putin's psyche and Russia-Iran relations, said "Given the ever flourishing relationship between Russia and Iran, any deal with the West that Iran can strike has the potential to benefit Russia. It's a dangerous precedent that the Biden Administration is setting."
Koffler added, "The second way that Russia benefits is that this deal demonstrates to Putin that Washington can be pressured into reversing its own policies.Moscow can now pressure Washington to use a similar framework to unfreeze the $300 billion of Russian central bank's assets or a portion of that in exchange for something like releasing Americans held in Russia such as Evan Gershkovich and Paul Whelan."
SKIRTING US SANCTIONS, IRAN EARNING BILLIONS FROM OIL EXPORTS WHILE RUSSIA, CHINA CASH IN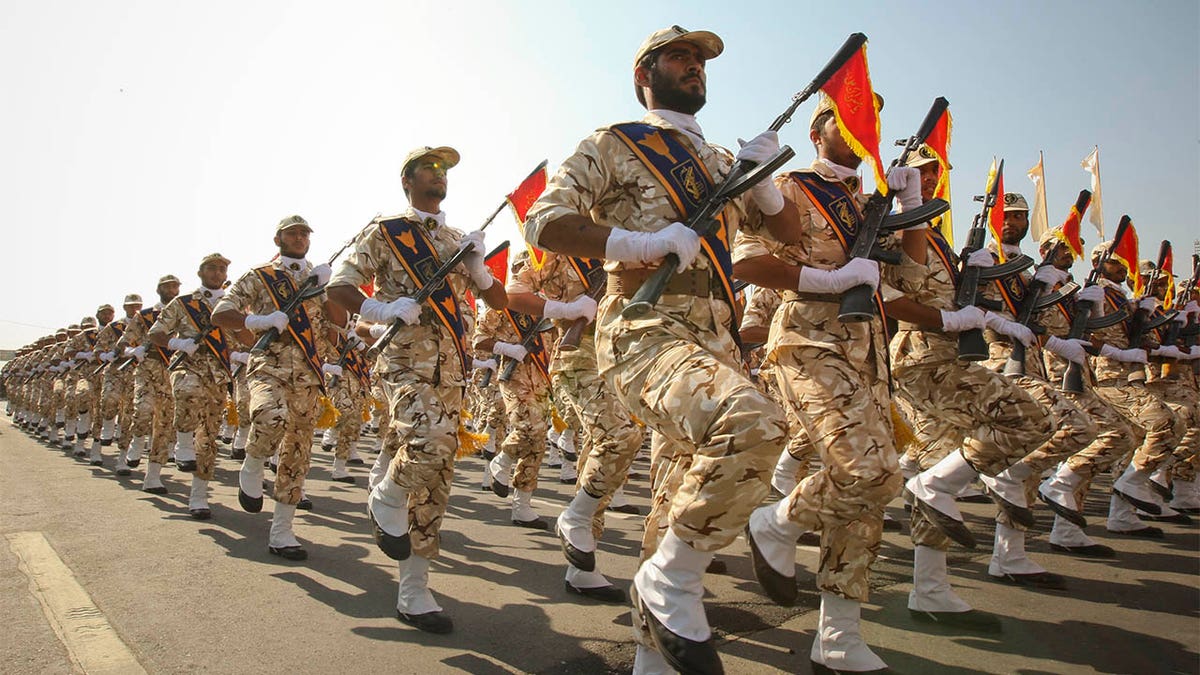 Fox News Business exclusively reported on Sunday that Russian and Chinese companies are bypassing to U.S. sanctions to purchase Iranian oil and aid Tehran's energy sector.
Lisa Daftari, editor-in-chief of The Foreign Desk, told Fox News Digital, "It's clear these funds will be used on nefarious activities including weapons production to sell to Russia, regional terror in supporting the regime's proxies in Iraq, Lebanon, Gaza, Yemen and beyond, as well as serving as a timely lifeline rescuing a regime that has been treading along for years to survive under international sanctions and internal protest."
CLICK HERE TO GET THE FOX NEWS APP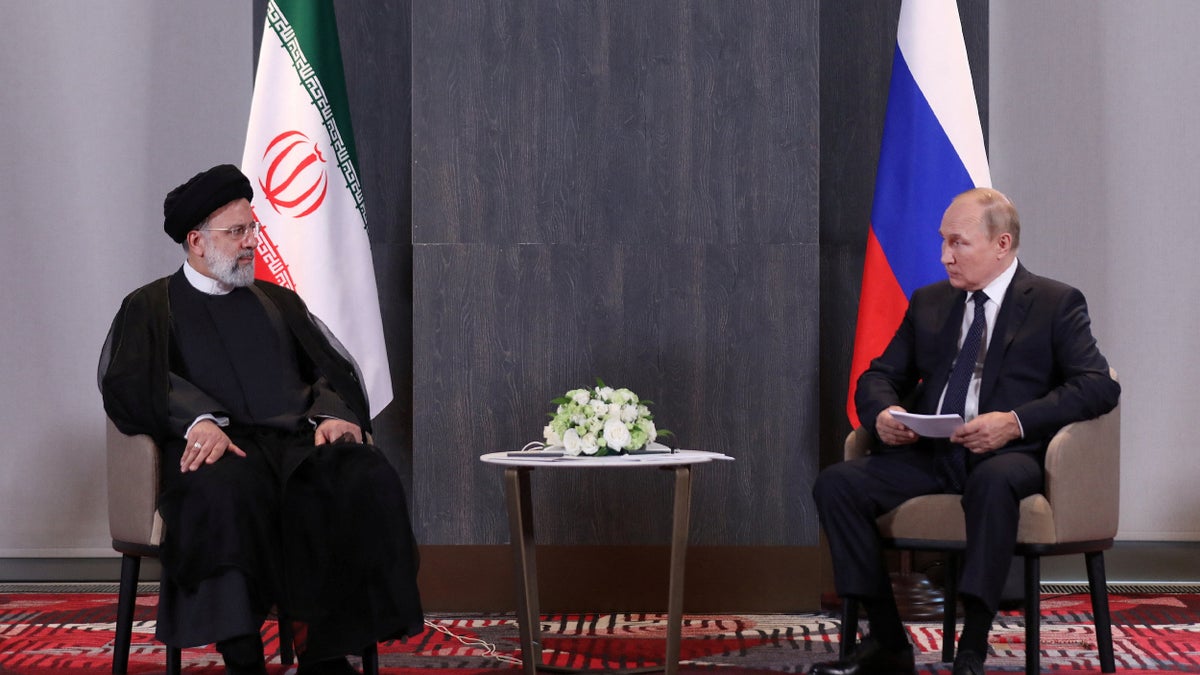 Daftari, an Iran expert, added, "What's unclear is why the United States would now come to the rescue of a murderous regime instead of supporting the momentum of the current grassroots movement to bring about meaningful and lasting change for Iran and the region through regime change."
In extensive report on the website of the Middle East Media Research Institute (MEMRI), Ayelet Savyon, the director of MEMRI's Iran studies project, wrote "Since the kidnapping of the American hostages in the early days of the Islamic Revolution, there have been dozens of such arrests in Iran of dual Iranian-Western citizens. Western military servicemen and Western tourists have even been kidnapped outside Iran and held inside the country, as the regime negotiates for their release in exchange for large sums of money. To justify its actions, the regime accuses these hapless Westerners of spying and other security offenses against Iran."
Fox News Digital sent press queries to Iran's foreign ministry and its U.N. mission in New York City.
FOX Business' Edward Lawrence contributed to this report.