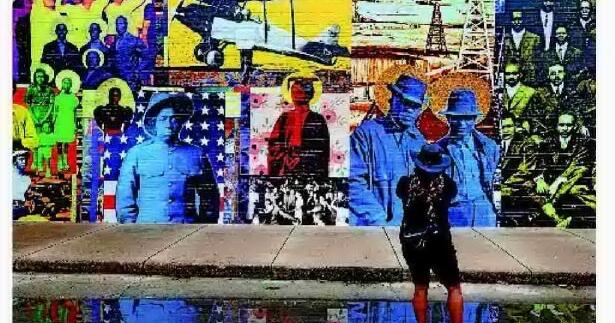 A trailer for a set-in-Tulsa documentary series about Black Wall Street has arrived.
The six-part documentary series "Rebuilding Black Wall Street: Greenwood" will premiere 8 p.m. Friday, Sept. 29 on OWN.
Created by executive producer Ri-Karlo Handy and his company, Sun wise Media Inc., the renovation series chronicles the reconstruction of Tulsa's Greenwood District, which was destroyed in the 1921 Tulsa Race Massacre.
"One hundred years later, descendants of that community are building a new legacy, and we're here to help," the series' host, Morris Chestnut, says in the two-minute, 39-second trailer.
According to a program description, Chestnut and build teams will guide viewers through Greenwood's rich history and the personal journeys of the cast, many of whom are descendants of Black Wall Street residents.
Said Chestnut in the trailer: "Our team of designers, builders and experts are seeking out Black Wall Street descendants, entrepreneurs and community leaders to learn about their goals for restoring the community, to help make a difference and rebuild Black Wall Street one brick at a time."
');
var s = document.createElement('script');
s.setAttribute('src', 'https://assets.revcontent.com/master/delivery.js');
document.body.appendChild(s);
window.removeEventListener('scroll', throttledRevContent);
__tnt.log('Load Rev Content');
}
}
}, 100);
window.addEventListener('scroll', throttledRevContent);