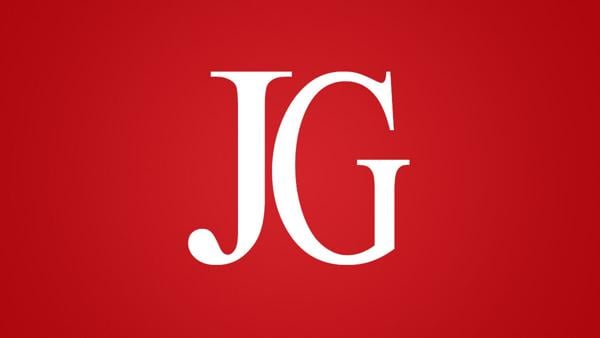 NEW YORK — U.S. stocks are ticking higher Monday as Wall Street recovers some of its losses from last week.
The S&P 500 was 0.3% higher in midday trading, coming off its first losing week in the last three. The Dow Jones Industrial Average was up 47 points, or 0.1%, at 34,624, as of 11 a.m. Fort Wayne time, and the Nasdaq composite was 0.5% higher.
Like last week, some big technology-oriented stocks were leading the way. Tesla jumped 7.1%, Amazon climbed 2.2% and Meta Platforms rose 1.9%.
Tech stocks led the market lower last week as yields climbed in the bond market. Higher yields hurt all kinds of stocks, but high-growth stocks tend to be among the hardest hit.
Yields rose last week after reports showed the U.S. economy remains stronger than expected, which could be adding more fuel to pressures keeping inflation high.
This upcoming week will offer a huge data point for the Federal Reserve, which is weighing whether to keep raising interest rates in its effort to get inflation back to 2%.
On Wednesday, the U.S. government will offer the latest monthly update on prices consumers are paying across the economy, and the forecast is they were 3.6% higher in August than a year earlier.
The Fed has already hiked its main interest rate to the highest level in more than two decades, and it has said it will make upcoming moves based on how inflation and other parts of the economy perform.
Inflation has come down from last year's peak of more than 9%, but economists warn the last bit of improvement to get to the Fed's target could be the most difficult to achieve.
With Fed officials no longer giving speeches ahead of their meeting next week on interest rates, "the data will do all of the talking this week," economists at Deutsche Bank said in a report.
They say a report on Thursday about inflation at the wholesale level will be nearly as important as the data on inflation at the consumer level. High growth for wages in the health-care industry could be pushing upward on inflation there, they say.
A separate report on Thursday will also show how much U.S. households spent at retailers last month. Strong spending there recently has helped the economy to avoid a long-predicted recession. But it also could be encouraging companies to keep trying to raise prices, pushing upward on inflation.
Yields were holding relatively steady on Monday, with the 10-year Treasury yield up to 4.29% from 4.26% late Friday. The two-year Treasury yield, which moves more closely with expectations for the Fed, was holding at 4.99%.
Most traders expect the Federal Reserve to leave rates where they are at its meeting next week, according to data from CME Group. But many are bracing for another possible hike by the end of this year, while paring expectations for cuts to rates next year.
On Wall Street, Apple swung from an early gain of more than 1% to a loss of 0.2% ahead of a Tuesday event where it's expected to release its latest iPhone model.
How Apple performs has great consequence for the market because it's the most valuable stock on Wall Street. That means its movements pack more weight on the S&P 500 and other indexes than any other stock.
Qualcomm rose 3.2% after it announced a deal to supply 5G equipment for Apple in its phone launches in 2024 through 2026.
Aerospace company RTX slumped 6.8% after it said a previously announced issue with its Pratt & Whitney engines could mean a hit of $3 billion to $3.5 billion during the next several years to its operating profit before taxes. It said it will remove up to 700 engines for shop visits in the next few years.
Hostess Brands jumped 19% after J.M. Smucker said it will buy the maker of Twinkies and HoHos in a cash-and-stock deal valued at $5.6 billion, including $900 million of net debt.
J.M. Smucker, whose brands run from Folgers to Smucker's, slumped 7.1%.
Shares of Chinese e-commerce giant Alibaba that trade in the United States fell 2.5% after it said its former CEO, Daniel Zhang, would step down as head of its cloud-computing unit.
The company has been restructuring after setbacks from regulatory crackdowns on the technology and financial sectors.
In stock markets abroad, Japan's Nikkei 225 fell 0.4% after Bank of Japan Gov. Kazuo Ueda reportedly hinted at possibly allowing interest rates to rise. Stock indexes were mixed across the rest of Asia and higher in Europe.
Matt Ott and Elaine Kurtenbach of the Associated Press contributed to this story.