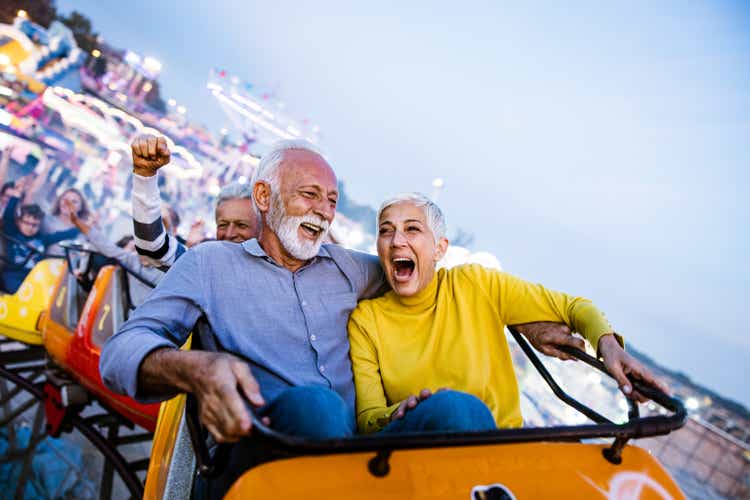 Co-produced with "Hidden Opportunities."
Peter Lynch is one of America's most celebrated fund managers who achieved that legendary status through the record outperformance by Fidelity's Magellan fund under his management between 1977 and 1990. Mr. Lynch has consistently advocated for investing in the most boring of companies.
The perfect stock would be attached to the perfect company, and the perfect company has to be engaged in a perfectly simple business, and the perfectly simple business ought to have a perfectly boring name. – Peter Lynch.
New IPOs and meme stocks are great conversation drivers. But when the economy is hit with challenges like inflation, rising rates, and stagflation risks, institutions run away from these names like the plague. The poor average investor is stuck with an "asset" that may not survive.
Dividends lack the glamor of the tech giants that dominate the U.S. market and the news, but they add stability to your financial well-being. Whether in a bull or a bear market, we should invest in companies with strong pricing power. The more boring a company, the more established its business and predictable its returns to shareholders, and this is what keeps your retirement exciting. After all, our goals are to make money to sustain our lifestyle. If your income is more predictable and sustainable, you can live a more exciting life with the travel and adventures you have always wanted. Without further ado, we present two boring securities with very exciting yields of ~7%.
Pick #1: EPD, Yield 7.6%
Enterprise Products Partners L.P. (EPD) is one of the highest-quality publicly traded midstream MLPs. The company operates a massive network of over 50,000 miles of pipelines in addition to several storage, handling, and processing facilities for NGL, crude oil, natural gas, petrochemicals, and refined products.
Almost every human-made artifact around you that you can see, feel, and touch is most likely made of petroleum products. In fact, 96% of all manufactured goods use petrochemical feedstock. EPD is a crucial player in this business by offering secure transportation, storage, and processing of these materials. (Source: November 2022 Investor Presentation.)

EPD transported a record-high 11.3 million b/d equivalent of NGLs, crude oil, natural gas, refined products, and petrochemicals across its U.S. pipeline segment in Q3. The company also recorded a few quarterly operational records in its NGLs business, including a record-high 1.37 million b/d in NGLs fractionation volumes and record-high ethane exports from its Morgan's Point Ethane Export Terminal near Houston. Operationally, EPD is well-positioned to maintain profitability through its largely fee-based multi-year contracts with credit-worthy parties.
Note: EPD issues a K-1 for tax purposes.
EPD maintains an investment-grade balance sheet with one of the lowest leverage ratios among its midstream peers (2.9x leverage as of December 2022). 96% of the MLP's debt carries fixed interest rates with a 4.5% weighted average cost of debt and an average maturity duration of 20 years. Additionally, in FY 2022, the company repurchased $250 million of common units, utilizing a total 37% of its $2 billion buyback program. During Q4, EPD reported a 17% increase in Distributable Cash Flow, which is strongly indicative of exciting distribution prospects for shareholders.
EPD has been an excellent dividend steward, with 25 years of growing annual distributions. The MLP maintains 1.9x distribution coverage and is well-positioned to continue raising the payments to shareholders. We are encouraged by EPD's high insider ownership, as management owns 32% of the outstanding shares. This means the interests of management are closely aligned with those of the shareholders, and we can expect strong dividend stewardship going forward. EPD's $0.49/share quarterly distribution reflects a desirable 7.6% annualized yield.
EPD is as boring as a business can be. It isn't as cool as crypto or as exciting as EVs, and it is not the talk of the town like ChatGPT. Yet, it does one thing well – maintain profit margins through economic swings and reward shareholders with big reliable dividends. Boring old EPD is a ticker that mostly interests investors with a long-term focus. Notably, 51% of EPD units have been held for five years or longer.
With EPD in your portfolio, you can sleep well at night knowing a massive network of vital physical assets is being monetized to produce your paychecks and that there is no competitive disruption in the foreseeable future.
Pick #2: DFP, Yield 6.4%
Investors panic, succumb to fear-mongers, and make poor decisions at the worst possible time. Due to rising interest rates, this bear market has resulted in a sell-off of several quality preferred securities and high-yield equities. When bought at the right prices, these securities can offer steady income immune to broader market movements and hence, deserve a place in your portfolio to complement your other investments.
Flaherty & Crumrine Dynamic Preferred and Income Fund, Inc. (DFP) presents an excellent method of obtaining diversified exposure to income-oriented securities. DFP is one example of market fear leading investors to miss the bigger picture. Rates are higher now; sure, we see "safe" opportunities to collect interest income. But make no mistake, your money market and CD rates will vanish when rates reduce, and we are back to a yield-less market. At that point, today's buyers of discounted and quality yields will have a large and sustainable income stream and significant capital upside through nothing but patience and persistence.
Flaherty & Crumrine specializes in managing preferred, contingent capital, and related income securities. DFP is a CEF (Closed-End Fund) that invests in a portfolio of preferred and other income-producing securities issued by U.S. and non-U.S. companies. Banks and insurance companies, known for issuing reliable preferreds, constitute almost 80% of the fund. (Source: preferredincome.com.)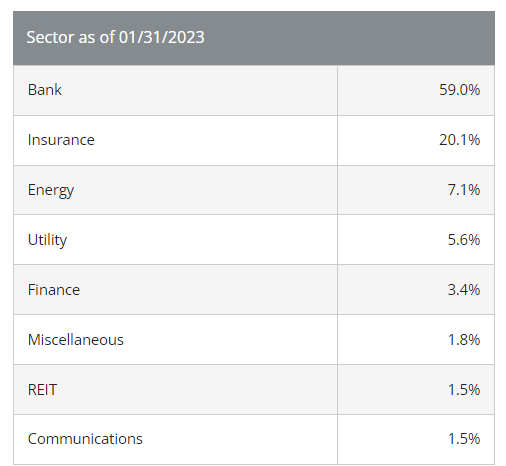 DFP is diversified across 211 holdings with an average 6.8% distribution rate. The CEF carries a 38% leverage to boost returns to shareholders. Remember that leverage amplifies returns, both upside, and downside. Hence when the markets were under pressure, DFP made cuts to its distribution but continued to accumulate capital gains from its active management.
DFP pays its monthly distribution through recurring NII. The fund does not use ROC in its distribution strategy. It paid a $0.2717 special distribution last year through realized capital gains, not included in our forward yield assumptions. Since CEFs distribute all realized gains and earned income, these types of capital gains distributions will occur when there are capital gains realized.
DFP currently pays $0.1145/month, a 6.4% annualized yield. Income investing requires patience, and DFP is an example of an investment that pays big over the long term, even as its payout varied with conditions (Source: Portfolio Visualizer.)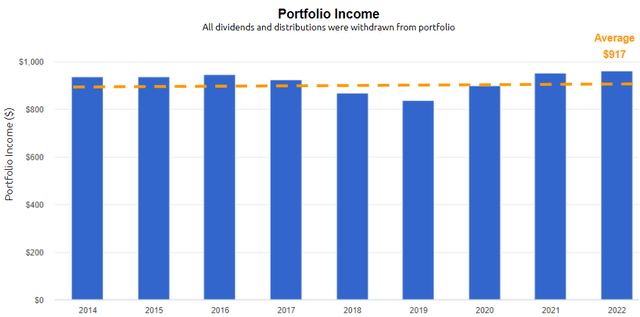 DFP trades at a 3.9% discount to NAV, presenting an attractive entry point for income seekers. If you love collecting a boatload of income, pay attention to solid dividend stewards. There are several discounted preferreds and other quality high yields at bargain prices. DFP is among the best-in-class CEFs for large distributions from this under-appreciated segment of securities. Get paid a 6.4% yield for your patience and persistence through the shaky markets.
Conclusion
You may not want a boring and predictable date, but trust me, you want such securities in your portfolio. The cooler a company, the costlier its stock; you are basically paying for the hype and often settling for the shining story, the charismatic CEO, and the "potential" for price appreciation over the long term. The biggest problem with such investments is that you need to get in early before anyone has heard of them and sell promptly when everyone starts talking about them. Greed often overcomes logic, and investors often end up becoming bag holders. At that point, you hope and pray for the stock to bounce back to break even.
When it comes to money, we don't want to hope and pray for better outcomes. At High Dividend Opportunities, we like investing in securities only when we can reasonably estimate our proceeds, and we need to be incentivized for just holding the stock. Dividend-paying companies fulfill these requirements for us, and we are not shy to invest proudly in boring companies that no one wants to discuss. Businesses that are boring to talk about provide rewards in very predictable ways. I am always excited to see a dividend payment show up in my account.
Want an exciting retirement filled with activities paid for by well-established global companies? Diversified dividends, discipline, patience, focus, and fundamentals will get you there, and HDO is here to help. We invest across 45+ equities and 25+ preferred securities to generate a stable and sustainable income stream. This article discusses two boring picks with ~7% yields to supercharge your retirement.