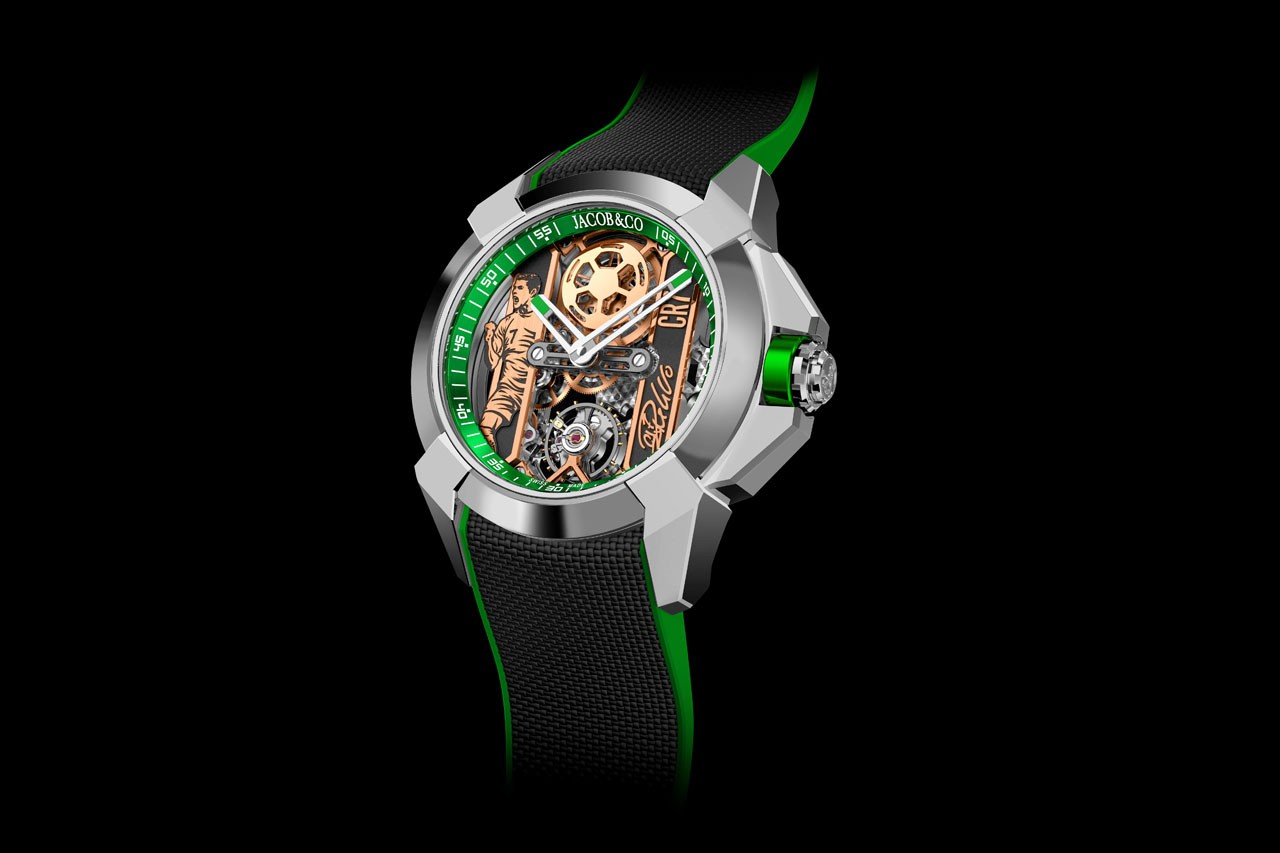 On hearing the word "investment," you probably think of the traditional stock market, complicated financial terms, or even steep climbs up the property ladder. However, the digital age has taught us that nothing is that cut and dried. In fact, the world of collecting and investing was blown wide open by the dawn of the cryptocurrency and NFT era in 2021. This poses another interesting question: Are there any other lesser-known markets gaining traction as alternative investments?

In the world of haute horologie, you can often divide watch enthusiasts into two camps: those that appreciate the craftsmanship and rich history of timepieces, and those who solely see watches as lucrative investments. It is, of course, possible to occupy both camps, but if you're very concerned about resale value, you'll probably find that your watch spends much more time in your safe than on your wrist. Rolex watches are obvious investment pieces: The industry giant has managed to create the perfect cocktail of hype and artificial exclusivity, driving demand and prices on the secondary market to dizzying heights.
Of course, with time being such a palpable concern in everyday life and the tangible elegance of luxury watches, it's not that surprising that more and more people are turning to models from Rolex and other big players like Omega, Patek Philippe, and Breitling as a relatively safe way to invest their money.
The NFT market is much more specialized. According to research by Nansen, a blockchain analytics platform, 70% of people in the US don't even know what an NFT is. It's safe to say that luxury watches, as far as investments go, have a much greater reach than NFTs. But what happens when these two industries join forces? Jacob & Co., a premium jeweler and watchmaker in New York City, also asked this question. Their answer: the world's first luxury watch NFT, a 10-second animation of their SF24 Tourbillon timepiece. The model's stand-out feature is the split-flap system; on the NFT, it displays ten different crypto currencies, while on the physical version, it functions as a GMT watch, showing the time in 24 different cities.
Jacob & Co.'s NFT fetched $100,000 at auction on the ArtGrails platform and was rumored to include a personal tour of the manufacturer's facilities in Geneva, a private dinner with the CEO, and a say in the brand's next collection. The brand is now gearing up to release their hybrid collection of physical watches and NFTs, which is set to be auctioned off on the UNXD platform.
While both industries leverage exclusivity and tradability, they also share a piece of history: as the NFT and crypto market slumped in summer 2022, so too did the secondary market for luxury watches. As previously mentioned, the law of supply and demand had driven prices for certain iconic timepieces to astronomical heights, not least due to interest from investors. Many see the dip as a market correction, but prices on the gray market are still far above retail prices.
What's more, brands are starting to harness the power of NFTs in different ways. Anyone who buys a watch from Breitling, for example, will also get an NFT certifying the timepiece's authenticity and ownership, while TAG Heuer has created a line of smartwatches that allow the wearer to flaunt their NFT artwork on their wrist. And on top of that: In November 2022, Rolex filed a patent application for cryptocurrency and other Web3 services and products, with a view to a yet unknown end.
Although many markets have dipped recently due to a lack of consumer confidence and consumer spending, there is huge potential for luxury watches and NFTs to harness through strategic partnerships and collaborations to maximize value for both industries. We will definitely be keeping our ear to the ground on this one.