German automotive manufacturer BMW announced on Friday that it will invest 800 million euros (US $866 million) in San Luis Potosí to produce high-voltage batteries and fully electric "Neue Klasse" vehicles. The company's statement confirms President López Obrador's announcement about the investment in mid-January.
The carmaker is investing in expanding its global production network to turn more than half of its global vehicle sales into all-electric models by the end of 2030.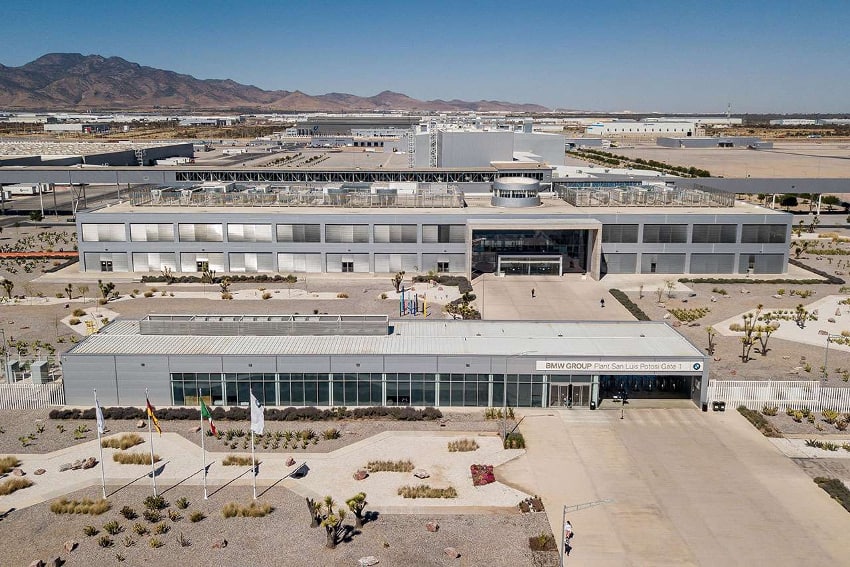 "We are systematically reconfiguring our production network to move towards electric mobility. In Mexico, we are investing 800 million euros in our plant and creating close to 1,000 new jobs," BMW's head of production Milan Nedeljkovic said during an event in San Luis Potosí attended by President López Obrador and the governor of San Luis Potosí, Ricardo Gallardo Cardona.
Approximately 500 million euros (US $536 million) are allocated for the battery assembly center on the company's existing plant grounds, BMW said, and 500 additional employees will work there. Another 500 jobs will be created in other departments. The production center will cover an area of ​​85,000 square meters, Fortuna magazine reported.
The remaining 300 million euros (US $321 million) will be invested in adapting and extending the body shop and building a new assembly line to install the battery packs, plant head Harald Gottsche told Reuters. 
"With the new investment, our plant in San Luis Potosí will play a central role in the transition of the BMW Group towards electric mobility," Gottsche said. "The company reinforces its commitment to Mexico and its participation in our production network."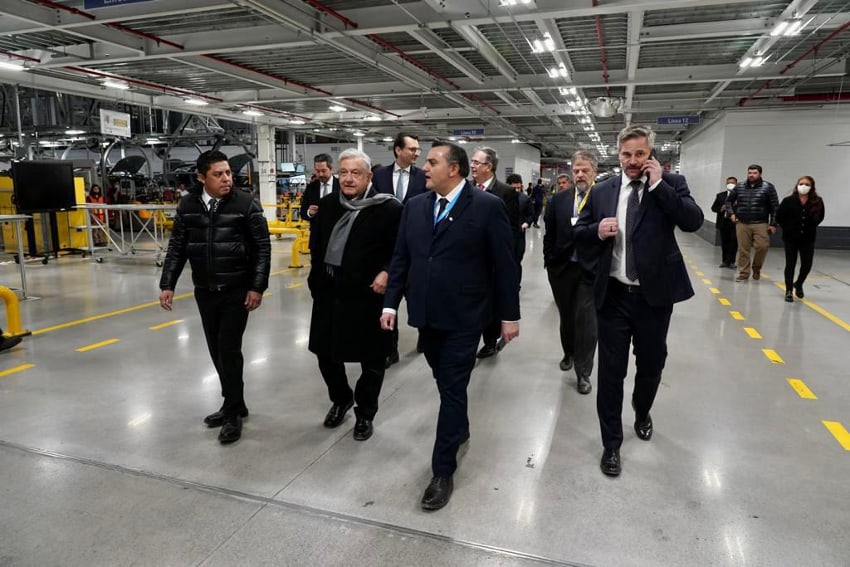 Gottsche added that the existing plant already produces three vehicle models delivered to  74 global markets. 
Currently, the San Luis Potosí plant – which started operations in 2019 – has some 3,000 employees and manufactures the BMW 3 Series, 2 Series Coupé, and the new M2, the latter two exclusively for the global market.
A special feature of the "Neue Klasse" model to be manufactured at the plant is that the high-voltage battery is directly integrated into the vehicle structure. Thus, the assembly area in San Luis Potosí is expanding to incorporate this new process into its operations.
"We will start building, constructing the extensions and the new battery assembly in the beginning of 2024, and we will start (to ramp up) production at the beginning of 2027," Gottsche said.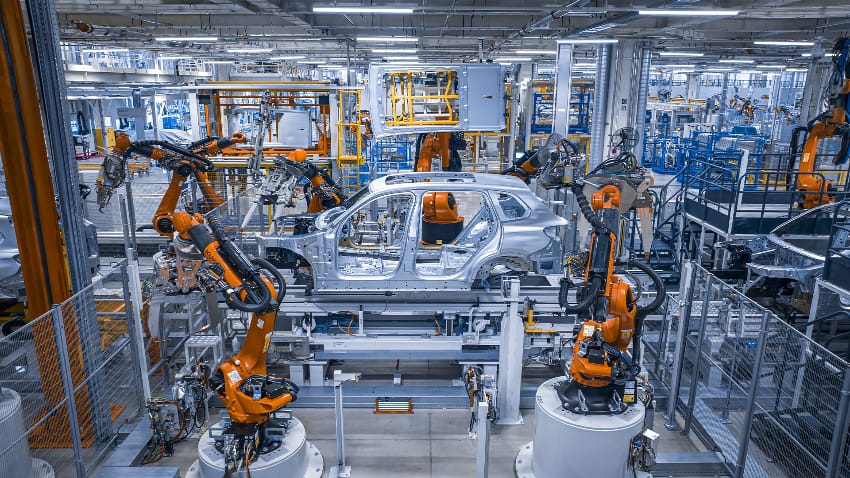 BMW's investment comes hand in hand with its suppliers, as San Luis Potosí's Ministry of Economic Development announced investments of up to US $300 million each by seven such companies. According to the state's Economic Development Minister, Juan Carlos Valladeres Eichelmann, the first stage of investment could generate between 200-300 direct jobs.
According to Reuters, "the shocks of the pandemic and two years of supply chain chaos are colliding with a once-in-a-century shift of the industry's fundamental technology as combustion vehicles give way to electric ones," and Mexico appears ready to join the shift, at least in manufacturing.
Mexico wants to "attract all that we can," said Foreign Affairs Minister Marcelo Ebrard in a Thursday interview with Reuters.
Ebrard said companies like Audi, General Motors Fiat Chrysler and Tesla have all expressed interest in manufacturing in the country.
With reports from Reuters, Revista Fortuna and Forbes México