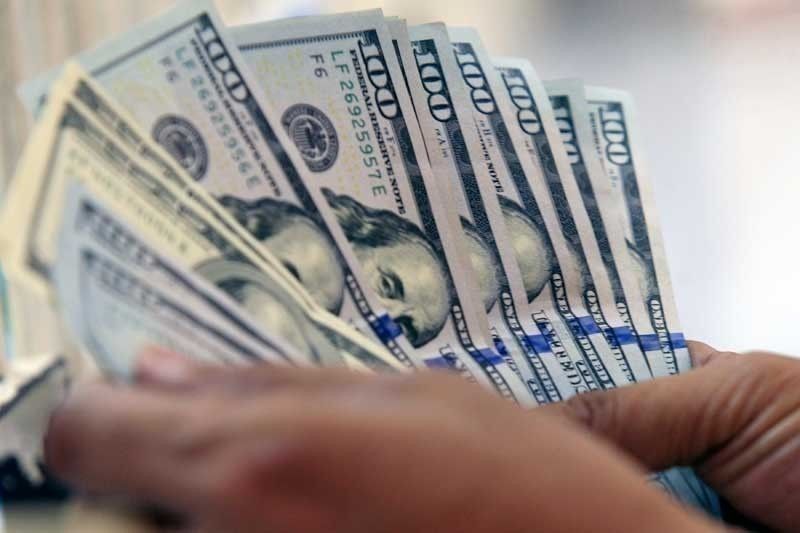 February 11, 2023 | 12:00am
For 11-month period  
MANILA, Philippines — The net inflow of foreign direct investments (FDI) retreated by 13.4 percent to $8.43 billion from January to November last year compared to $9.74 billion in the same period in 2021, data released by the Bangko Sentral ng Pilipinas (BSP) showed. The decline could be attributed to the sharp 43.6-percent drop in net inflow to $793 million in November last year from $1.41 billion in the same month in 2021 as the BSP delivered aggressive rate hikes to tame inflation and stabilize the peso that slumped to an all-time low of 59 to $1.
During the 11-month period, investments in debt instruments consisting mainly of intercompany borrowing between foreign direct investors and their subsidiaries or affiliates in the Philippines declined by 17.7 percent to $5.9 billion from $7.17 billion.
Total equity placements slipped by 4.2 percent to $1.67 billion from January to November last year compared to $1.75 billion in the same period in 2021.
Capital infusions from Japan, Singapore and the US were channeled to manufacturing, real estate, financial and insurance, information and communication as well as construction.
Equity withdrawals plunged by 38.2 percent to $225 million from $365 million.
"By component, non-residents' net investments in debt instrument and reinvestment of earnings declined while their net placements of equity capital increased during the period," the central bank said in a statement.
Likewise, reinvestment of earnings slipped by eight percent to $1.08 billion from $1.18 billion.
For November alone, net  FDI inflow fell due to the 55.2-percent plunge in investments in debt instruments to $540 million from $1.2 billion in the same month in 2021, while reinvestments of earnings decreased by 12.6 percent to $73 million from $84 million.
This erased the 47.3-percent jump in equity placements from Japan, Singapore and the US to $195 million from $132 million as well as the 8.8-percent rise in withdrawals to $15 million from $14 million.
"This resulted from the drop in non-residents' net investments in debt instruments and reinvestment of earning. Meanwhile, net placements of equity capital rose year-on-year for the third consecutive month," the BSP said.
The BSP further lowered its net FDI inflow target to $8.5 billion from the original target of $10.5 billion for 2022 and to $11 billion instead of $12.5 billion for 2023 due to global economic headwinds.
The central bank raised its key policy rates by 350 basis points, bringing the benchmark interest rate to a 14-year high of 5.50 percent from an all-time low of two percent.
It matched the aggressive rate hikes delivered by the US Federal Reserve to maintain a healthy 100-basis-point interest rate differential to tame inflation and stabilize the peso.
Economists are expecting a higher rate increase next week as inflation blew past expectations to hit a fresh 14-year high of 8.7 percent in January from 8.1 percent in December.
Michael Ricafort, chief economist at Rizal Commercial Banking Corp., said  FDI remain one of the bright spots and one of the major pillars of the recovery program from COVID-19 for the Philippine economy.
The Philippines booked a gross domestic product (GDP) growth of 7.6 percent last year, exceeding the 6.5 to 7.5 percent target penned by economic managers, from 5.7 percent in 2021 as the economy fully reopened with the lifting of strict COVID-19 quarantine and lockdown protocols.
Furthermore, Ricafort said the passage of reform measures in recent months, especially Republic Act 11534 or the Corporate Recovery and Tax Incentives for Enterprises (CREATE) Act that reduced the corporate income tax by at least five percentage points from 30 percent retroactive July 2020 and providing greater certainty on investments would also continue to help encourage investors to be more decisive and locate in the country.
Other reform measures to ease foreign ownership limits as already signed into law such as the amendments to the Public Services Act, Foreign Investments Act and Retail Trade Liberalization Act would all further  attract more FDI into the country.