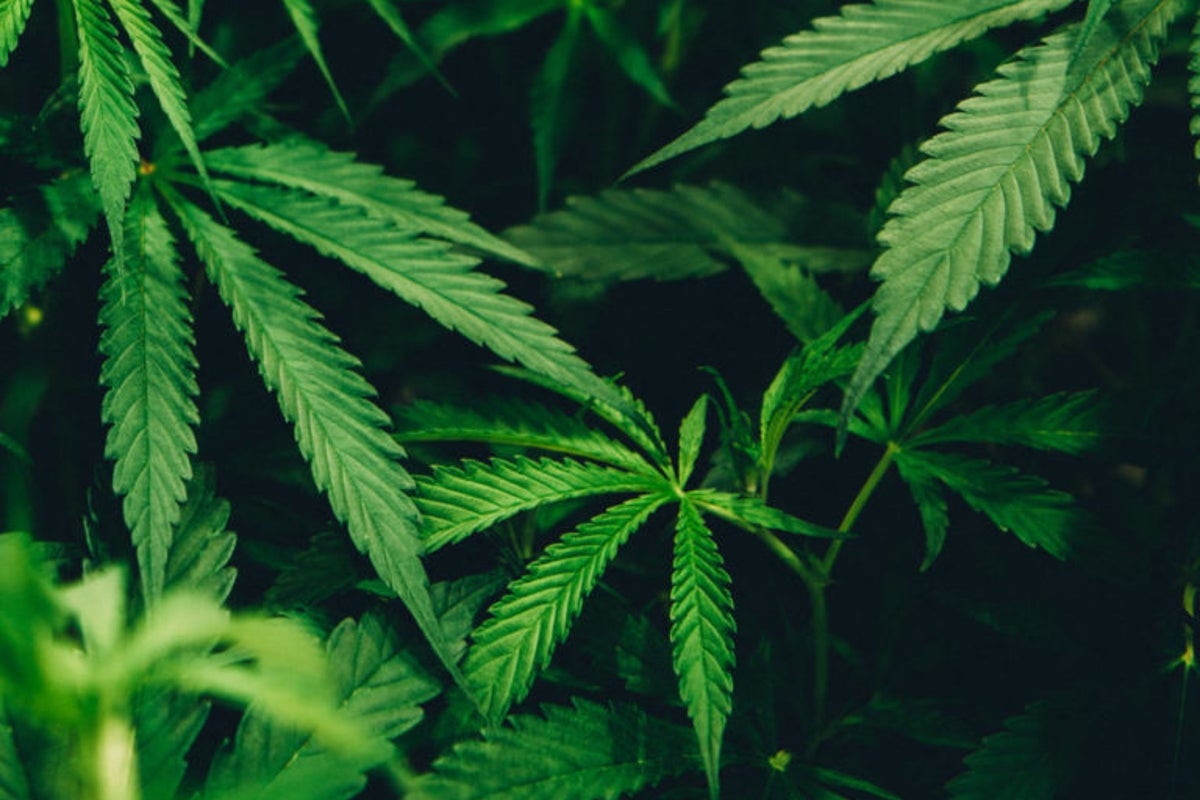 | Ticker | Company | ±% | Price | Invest |
| --- | --- | --- | --- | --- |
When it comes to the exciting and expanding world of cannabis investing, most potential buyers imagine themselves purchasing stocks the same way they might buy Apple stock to invest in the tech industry. While there are now more options than ever before trading on major exchanges, buying individual shares of stock isn't the only way you can invest in the cannabis realm. Exchange-traded funds (ETFs) and over-the-counter (OTC) exchanges can also provide investors with unique opportunities to put their money into this growing industry. 
Analyze marijuana stocks biggest gainers and losers before you invest.
How to Invest in Cannabis Stocks
Multiple different types of cannabis stocks are available, and how you'll invest may vary depending on the exchange that your investment of choice trades on. The following are three major classifications of ways that you can invest in the cannabis industry as a retail investor. 
Direct Stock Investments on Major Exchanges
The most straightforward way to invest in cannabis stocks as a retail investor is to buy shares of stock issued by companies working in the cannabis industry. As recreational and medicinal marijuana becomes more widely established, companies are now taking steps to go public and offer shares on major exchanges.
Stocks issued on exchanges like the New York Stock Exchange (NYSE) and the Nasdaq exchange are required to meet certain financial and reporting requirements before being listed, meaning that you'll have comparatively more access to price data and company information when compared to OTC companies. Some examples of popular stocks in the cannabis sector include the following.
Aurora Cannabis Inc. (NASDAQ: ACB) is a Canadian cannabis production company involved in the production and distribution of cannabis products internationally. It also exports wholesale medicinal cannabis growth equipment throughout Europe. 
SNDL Inc. (NASDAQ: SNDL) is another Canadian company that produces and distributes cannabis products domestically. In addition to research and development, SNDL also operates a retail segment of its business, which distributes pre-rolls, flower and vaporizer products. These products are sold under a number of SNDL brands, including Top Leaf, Sundial Cannabis, Palmetto and Grasslands brands.
OrganiGram Holdings Inc. (NASDAQ: OGI) is a Canadian medicinal cannabis company. It offers products like pre-rolls and edible products with concentrations in line with medical standards throughout the country. OGI can be an appealing choice for new investors or those still learning about building a portfolio, as it is classified as a low-cost penny stock. 
Exchange Traded Funds (ETFs)
ETFs are an easy way to add instant diversification within an industry. ETFs are essentially a bundle of stocks that trade as a single entity throughout the day in the same way as an individual share of stock. As the name suggests, cannabis ETFs are funds that incorporate a series of cannabis-based investments together, providing you with exposure to multiple companies and sectors with a single buy order. Some examples of popular cannabis ETFs include AdvisorShares Pure Cannabis ETF (NYSEARCA: YOLO) and the ETFMG Alternative Harvest ETF (NYSEARCA: MJ).
OTC Exchange Stocks
Many marijuana stocks trade on OTC exchanges that do not have the same requirements and stipulations as major exchanges like the NYSE. While OTC exchanges provide you with more choices, it's important to remember that these stocks can be exceptionally risky, showing higher levels of volatility. Not every brokerage provides access to OTC market trading, so be sure that your broker offers access to the stocks you want before opening an account. 
Benefits of Investing in Cannabis
As an emerging industry, the cannabis market can provide investors of all skill levels with opportunities, including the following potential benefits.
New offerings: As the cannabis industry continues to develop, more major stock exchanges carry marijuana investments. You can find never-before-seen companies to add to your portfolio, presenting unique opportunities for retail investors to make money.
Variety of investment options: From medicinal cannabis to growing supplies and beyond, the evolving cannabis market provides investors with a variety of products and companies to explore. This diversity makes it easy to invest in multiple sectors of the market.
Choices for instant diversification: Interested in investing in cannabis but don't have time to research dozens of individual stocks? ETFs with low expense ratios offer exposure without hours of independent research. 
Considerations With Cannabis Stocks
As is the case with any industry, investing in the cannabis sphere comes with risks, which you should be aware of before you buy.
Changing legal status: While some states have legalized recreational marijuana, cannabis remains a Schedule I controlled substance, meaning that it is still federally considered an illegal substance. The changing legal infrastructure constitutes a major risk for investors.
Limited company information: Because cannabis companies do not have as much time on the market as major blue-chip operations, limited technical and fundamental analysis is available for review. The lack of information can present a particularly challenging hurdle for new investors who have never conducted independent market research before. 
Who Should Invest in Cannabis Stocks?
While many types of investors can benefit from marijuana stocks and other opportunities in the cannabis sphere, these assets may not be for everyone. Some investors who may benefit from adding cannabis investments into their portfolio include the following.
Swing traders and short-term investors: Legalized marijuana stocks tend to show higher volatility when compared to other industries. Swing traders, shorters and other investors whose trading strategies rely on short-term changes in price might be able to capitalize on this volatility.
Investors looking for diversification: When building a stock portfolio, diversification is key. One way that investors can diversify their holdings to protect against loss is by investing in a wide range of industries. If you already have a full stock portfolio and you're looking to add another vertical to your investments, the marijuana industry and its assets can be full of opportunities.
Younger investors: The cannabis industry is still in its infancy, which means that it may take a few years for investors to see actualized returns on their investments. If you're getting closer to retirement, you may want to put your money into more conservative investments that are less likely to quickly dip in value.
Those investing through a taxable brokerage account: While riskier investments like cannabis stocks may not be suitable for long-term investment portfolios (like 401k accounts), taxable brokerage accounts provide an affordable way to casually buy and sell. If you have a taxable brokerage account and you're looking to learn more about investing, buying and selling marijuana stocks can be a fun and low-risk way to enter the market.  
Compare Cannabis Stock Investment Brokers
Before you can begin buying and selling shares of stocks, you'll need to open a brokerage account. A brokerage account will allow you to place buy and sell orders online, which your broker will execute on your behalf. Benzinga offers insights and reviews on the following online brokerage account providers. If you don't already have an account, consider starting your search with a few of the links below. 
Best For

Momentum traders

Best For

Long Term Investors

Best For

Active and Global Traders

Best For

Intermediate Traders and Investors

Benzinga is compensated if you access certain of the products or services offered by eToro USA LLC and/or eToro USA Securities Inc. Any testimonials contained in this communication may not be representative of the experience of other eToro customers and such testimonials are not guarantees of future performance or success.
Frequently Asked Questions
Q
Are cannabis stocks risky?
A
Yes, cannabis stocks can be risky investments, as the legalized marijuana industry is relatively new. Less pricing and market data are available to help investors make informed decisions when planning for the future. If you're interested in investing in cannabis stocks, be sure that they do not make up the majority of your portfolio.  
Q
Is there any hope for cannabis stocks?
A
Yes, there is hope for the cannabis industry and its stocks, as improved market regulation and product availability continue to intrigue domestic and foreign investors. However, it's also important to remember that no stock can ever provide a guaranteed return. Never invest more than you can afford to lose. 
Spanish version, "Cómo Invertir en Acciones de Cannabis" on ElPlanteo.com.