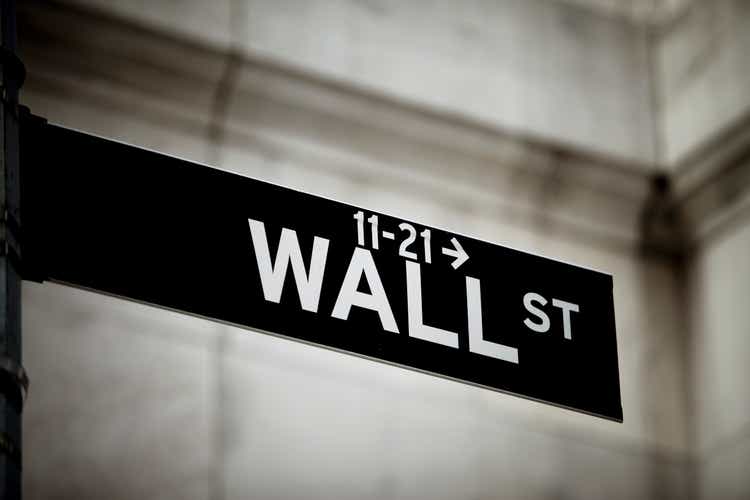 A rollercoaster session ended with stocks firmly in positive territory on Tuesday, as traders parsed the latest remarks from Federal Reserve Chair Jerome Powell. The comments soothed market fears that last week's hotter-than-expected jobs report would spark a hawkish swerve from policymakers.
The Nasdaq Composite (COMP.IND) finished +1.9%, the S&P 500 (SP500) +1.3% ended and the Dow (DJI) closed +0.8%.
The Nasdaq led the major averages higher, climbing 226.34 points to close at 12,113.79. The Dow Jones rose 265.67 points to end at 34,156.69, while the S&P 500 advanced 52.92 points to finish at 4,164.00.
Eight of 11 S&P sectors finished higher, led by a larger-than-3% rally in energy. This came as crude jumped more than 4% to finish above $77 per barrel. Elsewhere, Communication Services and Info Tech both climbed around 2.5%. Consumer Staples, Real Estate and Utilities all ended slightly lower.
In a highly anticipated appearance at an event in Washington, D.C., Powell repeated sentiments he delivered as part of the Fed's last policy announcement, noting that the economy had entered a "disinflationary process." While the Fed chief added that the effort will take "a good amount of time," markets took heart from the fact that he didn't take an aggressively hawkish turn following the jobs report.
Stocks had trouble finding a clear direction as Powell spoke. The major averages pushed sharply higher as he began his remarks, only to reverse course soon after. After a brief sojourn into negative territory, the upward momentum returned, eventually leading to notable gains by the close.
With the advance, stocks broke a two-session losing streak. Headed into Tuesday, traders had fretted about last Friday's jobs report, which showed stronger-than-expected payroll gains. Ongoing resilience in the labor market has raised concerns that the Fed will need to stay hawkish longer than expected to tamp down inflation pressures.
Along with Powell, Minneapolis Fed President Neel Kashkari represented another central bank speaker to make headlines on Tuesday. He said that the employment statistics indicated that policy makers had more work to do, suggesting an eventual policy rate of around 5.4%.
While Powell dominated Tuesday's action, analyst Andrew Hecht argued that "the most significant factor facing markets could be the upcoming debate over the U.S. debt ceiling while geopolitical tensions continue to rise."
"Markets reflect the economic and geopolitical landscape, which remains highly uncertain," Hecht told Seeking Alpha. "The bottom line is that many markets are going nowhere fast as they search for direction and react to the daily news cycle."
Like stocks, Treasury yields saw sudden swings during Powell's comments. Eventually, the 10-year Treasury yield (US10Y) settled higher by 5 basis point a 3.68%. Meanwhile, the 2-year yield (US2Y) edged up 1 basis point to 4.47%.
Turning to individual stocks, Royal Caribbean (RCL) surged after the release of its quarterly update, which included a narrower-than-projected loss and a bullish forecast.