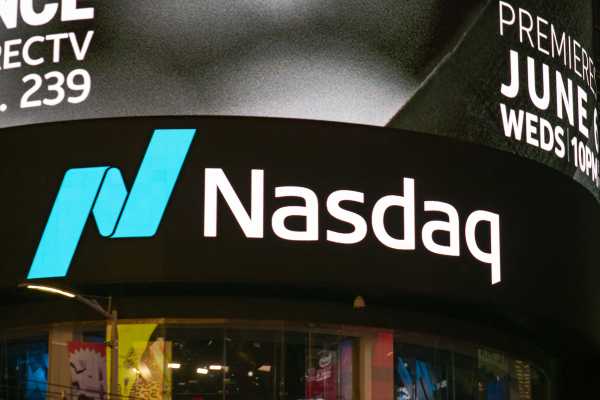 The major U.S. stock indexes finished mixed on Friday with the Dow and S&P 500 settling higher and the NASDAQ Composite lower. All three finished lower for the week with the NASDAQ posting its worst performance since December.
Mixed signals from economic data and earnings shared the blame for the indecisive and volatile price action. Both pushed Treasury yields higher, which essentially controlled the price action.
Daily S&P 500 Index
Higher Inflation to Persist – Survey
U.S. consumer sentiment improved to a 13-month high in February, but households expected higher inflation to persist over the next 12 months, a survey showed on Friday.
The University of Michigan's preliminary February reading on the overall index of consumer sentiment came in at 66.4, the highest reading since January 2022, up from 64.9 in the prior month. Economists polled by Reuters had forecast a preliminary reading of 65.0.
The University of Michigan survey's reading of one-year inflation expectations increased to 4.2% this month from 3.9% in January. Its five-year inflation outlook was unchanged at 2.9% for the third straight month and stayed within the narrow 2.9-3.1% range for 18 of the last 19 months.
Lackluster Earnings Continue
The earnings reports released on Friday extended the underwhelming quarter. With nearly 70% S&P 500 companies reporting, around 70% of those companies beat analyst expectations for the quarter. That's a smaller share of companies surpassing expectations than the three-year historical average of 79%, according to The Earnings Scout.
Shares of ridesharing company Lyft sunk 36.44% after issuing disappointing guidance for its first quarter. Lyft also got hit by a slew of downgrades from analysts
Shares of music streamer Spotify surged 3% after news that ValueAct has taken a stake in the company.
Travel company Expedia's stock toppled nearly 8% after falling short of earnings expectations for the recent quarter.
Buy now, pay later company Affirm shed more than 5% following a downgrade to equal weight from an overweight rating by Morgan Stanley.
Investors Hoping for Clarity from Next Week's Consumer Inflation Data
The stock market was whipped around last week by strong jobs data from the prior week, and mixed messages from Federal Reserve Chairman Jerome Powell and other Fed policymakers. Investors are hoping next Tuesday's January consumer inflation (CPI) data offers some clarity on the Fed's rate-hike path.
The data is expected to show the CPI climbing 0.4% month-on-month in January. The core CPI is seen gaining 0.4% as well, according to a Reuters survey of economists.
A higher-than-expected rise is likely to put pressure on the Fed to raise rates another 25 basis points in March. This could greenlight the central bank to continue to raise rates into June. This would not be good news for the stock market.