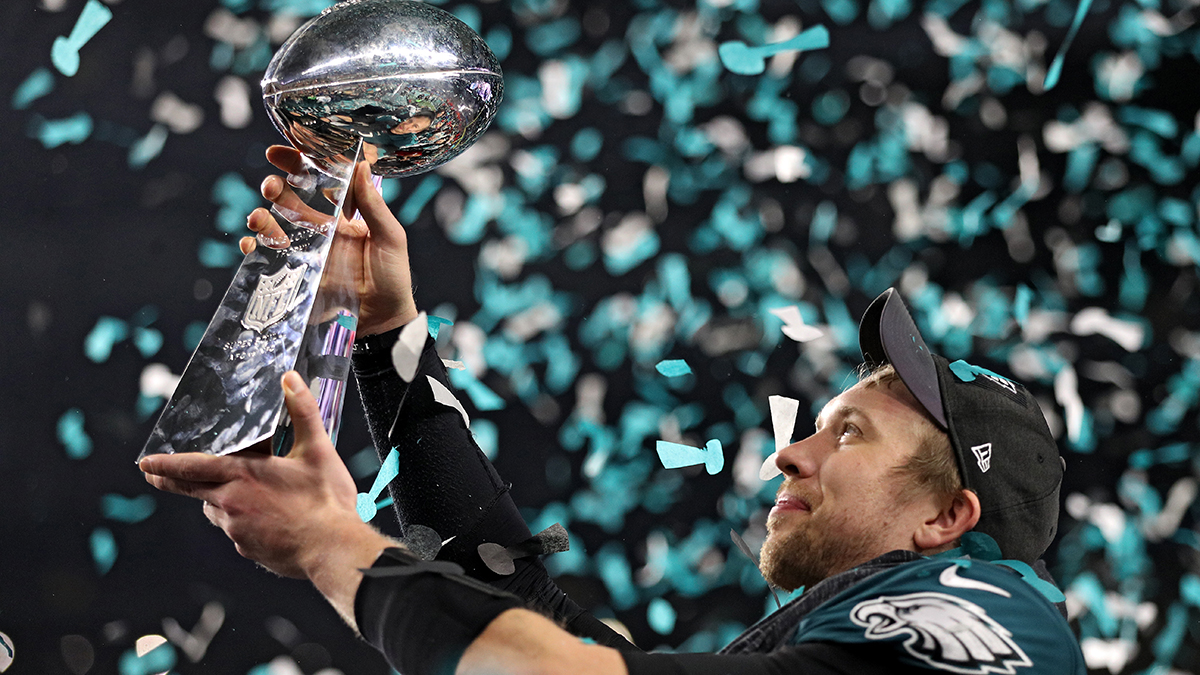 Eagles legend Nick Foles discusses his retirement plans originally appeared on NBC Sports Philadelphia
Eagles great and Super Bowl LII MVP Nick Foles was back in Philadelphia last week to testify in court on behalf of former teammate Chris Maragos.
Unsurprisingly, some Philly reporters managed to grab Foles for a few minutes to talk about the Birds as they prepare to face the Chiefs in Super Bowl LVII five years after Foles' finest hour.
Equally unsurprisingly, Foles said he's excited to watch the game and he's pulling for the Eagles.
Super Bowl MVP Nick Foles, back in Philadelphia to testify at a former teammate's trial over a career ending injury, says he is excited for the Philadelphia Eagles being back in the big game.
He also said something very interesting about the eventual end of his NFL career.
From the Inquirer:
"I look forward to coming back and visiting the city and, you know, hopefully even, when it's all said and done, just retiring an Eagle. I think that's the right thing to do."
Not a shock, but that's awesome to hear from Foles and I'd be astounded if it doesn't happen once he decides he's ready to call it quits. He's a legend in this city forever, and it'd be the perfect final moment of a fascinating career.
Foles has one year left on his contract with the Colts, and he'll turn 35 before the 2024 NFL season begins. I wouldn't be surprised if he rides out the final year of his deal in Indianapolis and then bows out. He played in two games this past season and didn't look like he had quite the arm he had as recently as 2021 with the Bears.
But that's how it goes. All things considered, Foles has made the most of his time in the NFL. He's started 58 games, thrown more touchdowns than interceptions, made $86 million, and most importantly won a Super Bowl by playing his ass off – an achievement that has even eluded some of the sport's all-time greats.
The retirement ceremony will be something special, whenever it comes.
[embedded content]